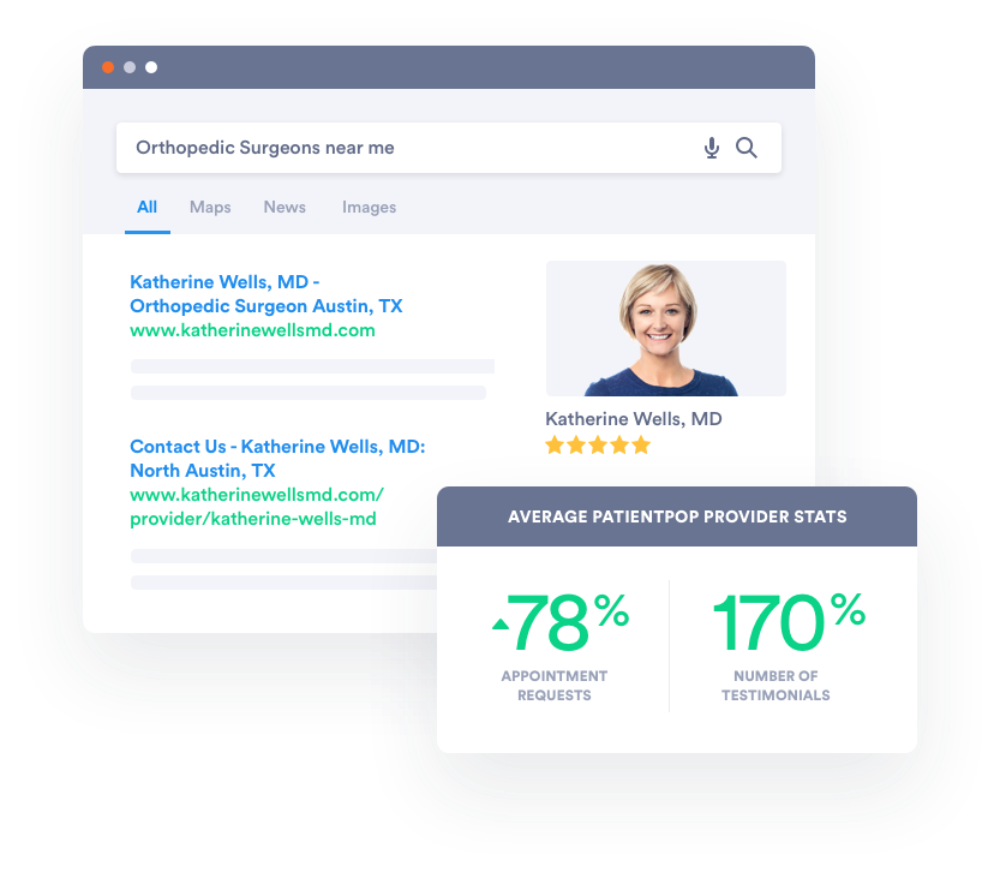 The main benefits of PatientPop are its dashboard, customizations, and the ability to encourage patient engagement.
Patient retention and acquisition is enhanced by PatientPop, thanks to how it improves patient engagement. Manual administrative tracks are automated by the user-friendly dashboard of the platform's front office administration system. Requesting and scheduling appointments is also quicker as PatientPop simplifies how the booking is done through integrations with booking calendars and an optimized practice website.
PatientPop is customizable so various healthcare providers can adapt it to their needs and requirements. Online visibility can be increased with content and design that is SEO-friendly. With it, healthcare businesses can find themselves at the top of social media platforms and popular search engines.
Automatic emails are also sent out so that progressive practice improvement can be initiated and service feedback requested. More email invites can be sent out so that no-show rates are reduced and follow-up appointments secured. Satisfaction surveys are also sent out after every appointment and consultation and coupled with PatientPop's real-time review tools, practices can have a better understanding of their reputation online.