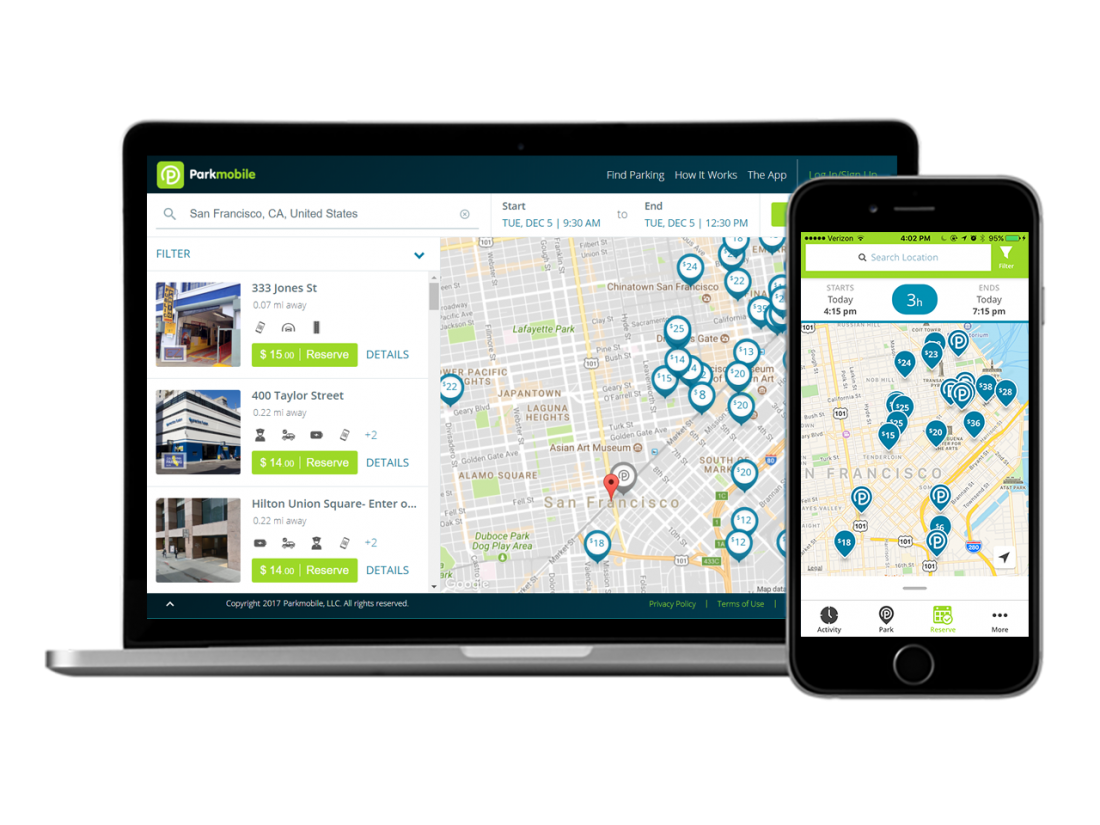 The main benefits of Parkmobile are its capability to pay parking fees straight from users' smartphones, easy to set up and use, alerts provided for expiring sessions, feature for extending session, and eliminating the need for receipts. Here are more details:
Pay from phone
Parkmobile aims to remove the hassles encountered when doing the traditional parking system where people have to feed the meters with coins or to walk to get receipts then pay for the parking session. To achieve this, the app empowers users to pay for metered parking right from their smartphones, which can be done while sitting comfortably somewhere or spending time with their friends elsewhere.
Easy to register and use
Before anyone can enjoy the benefits and convenience of Parkmobile, they must first make an account. They can do this after downloading the app or on the solution's website. Then on their newly created account, they will have various options to choose from as their payment method including PayPal, Visa Checkout, and MasterPass. Users can also register up to 5 plate numbers.
After registration, the app can now be activated in over 1 million parking spots throughout the US. These spots can be identified easily by their Parkmobile sticker or sign. When users see a parking spot with Parkmobile sign, they will have to enter the parking zone number found in it. They will then be asked to specify the duration of their parking. The maximum time for parking and the amount they need to pay are also displayed in the app.
Notification about expiring session
Motorists will receive a notification when their session is about to expire. Alerts are sent either through email or text. It is a very helpful feature for preventing over parking especially for places that have a maximum time limit for parking.
Session extension
After getting reminded by a notification that their session is about to end, parkers won't have to worry even if they're far from their cars because they can extend the session through the app in their smartphones.
No need for a receipt
Usually, parkers and motorists would display their receipt on the windshield so that the enforcement office or parking attendants will know that they have paid their parking fees. Parkmobile eliminates the need for this process because the parking attendants can easily check and verify if motorists have paid by looking at their license plate number that they have entered into the application.