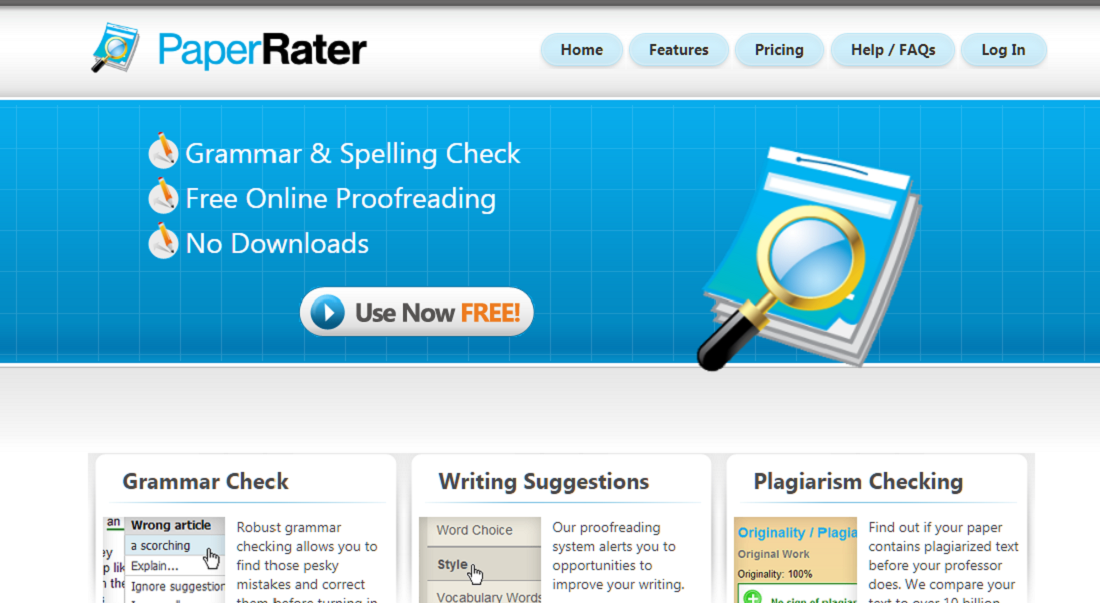 The main benefits of PaperRater are its high-quality proofreading, good pricing, plagiarism checker, and vocabulary builder. Here are more information on the PaperRater benefits:
High-quality proofreading
The application might be automated, but it does not degrade the quality of the materials being processed. Its reviews are said to be more accurate than most of the other proofreading tools out there. Only about half of all the grammar and spelling errors are being detected by other similar programs, as reported by PaperRater personnel who conducted some tests.
Good pricing
Entry-level workers, as well as students, will find PaperRater an ideal app for reliably proofreading their works since the product can be used for free. Despite that, users will not find any log-ins, sign-ups, and trial offerings to fully utilize the tools of the basic version. PaperRater is also a cloud-based application, which means that users are not required to download the program. They would only need to be connected to the internet to quickly check their writings.
Fast processing
When users submit their documents for spelling and grammar checking, the result would be shown quickly. It would just take about 5 to 15 seconds for the whole process to take place: analyzing the texts, marking the mistakes, and then suggesting corrections given by Grendel, PaperRater's AI. The corrections provided can be applied immediately to the document. Even with its quick processing, the result would still be accurate and of professional quality. An automated score is also given to the users for them to know the quality of the text they submitted.
Plagiarism checker
PaperRater is not only capable of proofreading someone's work, but it can also detect a copied work through its Plagiarism Detector feature. It does an extensive search from massive indexes of the most used search engines to ensure that users can properly identify if parts of or the entire content were copied from another author without consent.
Vocabulary builder
Aside from all the indicated services that PaperRater offers, it also has a supplementary feature that could help users to improve their vocabulary by learning uncommon words and their proper usage. Vocabulary Builder tool is a premium feature that is ideal for students and other people who are not very familiar with the English language.