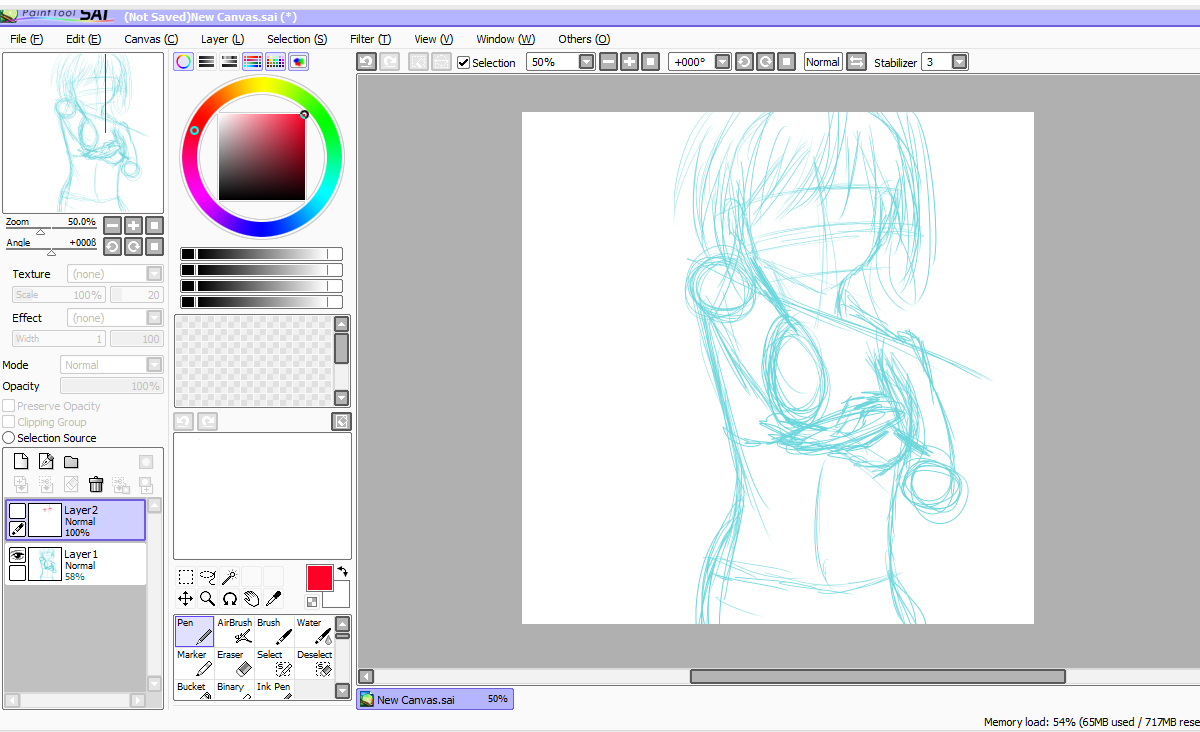 The main benefits of PaintTool SAI are its ease of use and rich feature set. The following details spell out these advantages to be had when you use PaintTool SAI:
One of the most powerful aspects with PaintTool SAI is its color feature. The program has a number of colors to choose from. You can make use of primary colors or take it a step further with intricate secondary colors. Whenever you pick a color, a wide spectrum of dark and colored hues of that color will be presented.
PaintTool SAI has a coloring tool that makes it possible for users to toggle between color appearances. They can easily switch saturation levels for a certain color. This gives them the freedom to choose how "colorful" their artwork will be. By simply making adjustments to a color's luminescence, users can quickly see the darkness or lightness per color. This coloring feature gives users the power to come up with jaw-dropping and colorful artworks.
PaintTool SAI also provides layer tools that allow users to remove certain portions of an illustration without worrying about erasing other portions. They also have the to option to move parts of a drawing or combine different drawings in one page.
PaintTool SAI can easily lock in two layers of drawings and then move them together. Likewise, pin buttons are casually located beside every layer.
Another cool feature with this software is the ability to convert brushes into erasers. This aspect makes it fast to shift from one tool to another, and back, during the art rendition.