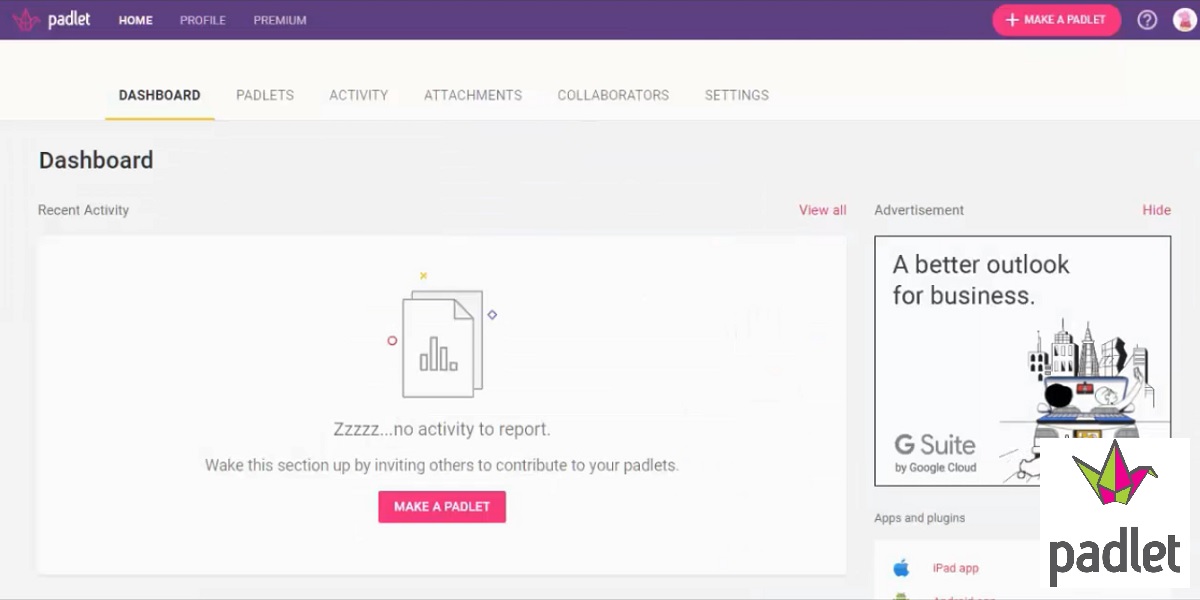 The main benefits of Padlet are its reliable mind-mapping tool, easy-to-use and intuitive interface, and free online bulletin board solution. The mind-mapping tool helps streamline the creation of an online bulletin board that you can use to gather and exhibit data on different topics.
Padlet is an intuitive solution that allows you to post interesting questions and content such as videos, images, texts, and documents. It has a user-friendly interface that makes Padlet ideal for schools and businesses. It features an access control and user management tool so you can add or remove members and restrict their access to certain kinds of data. If your employees leave or if your students have graduated, you can seamlessly revoke their access without losing their data. Meanwhile, when one member joins your team, you can give them immediate access to specific data on the system. As for administrators and teachers, they can view the work of other colleagues and contributors.
Furthermore, Padlet provides you with more privacy and enhanced security. It can only be viewed by anyone when set to default. It even lets you add or remove social media capabilities like Facebook sharing without compromising the convenience of imparting content to your members.
If you run a school or a business that wants to provide limited access to your content, Padlet is the best way to go. Its servers are protected and it leverages SSL encryption for data transfer and for security company data.