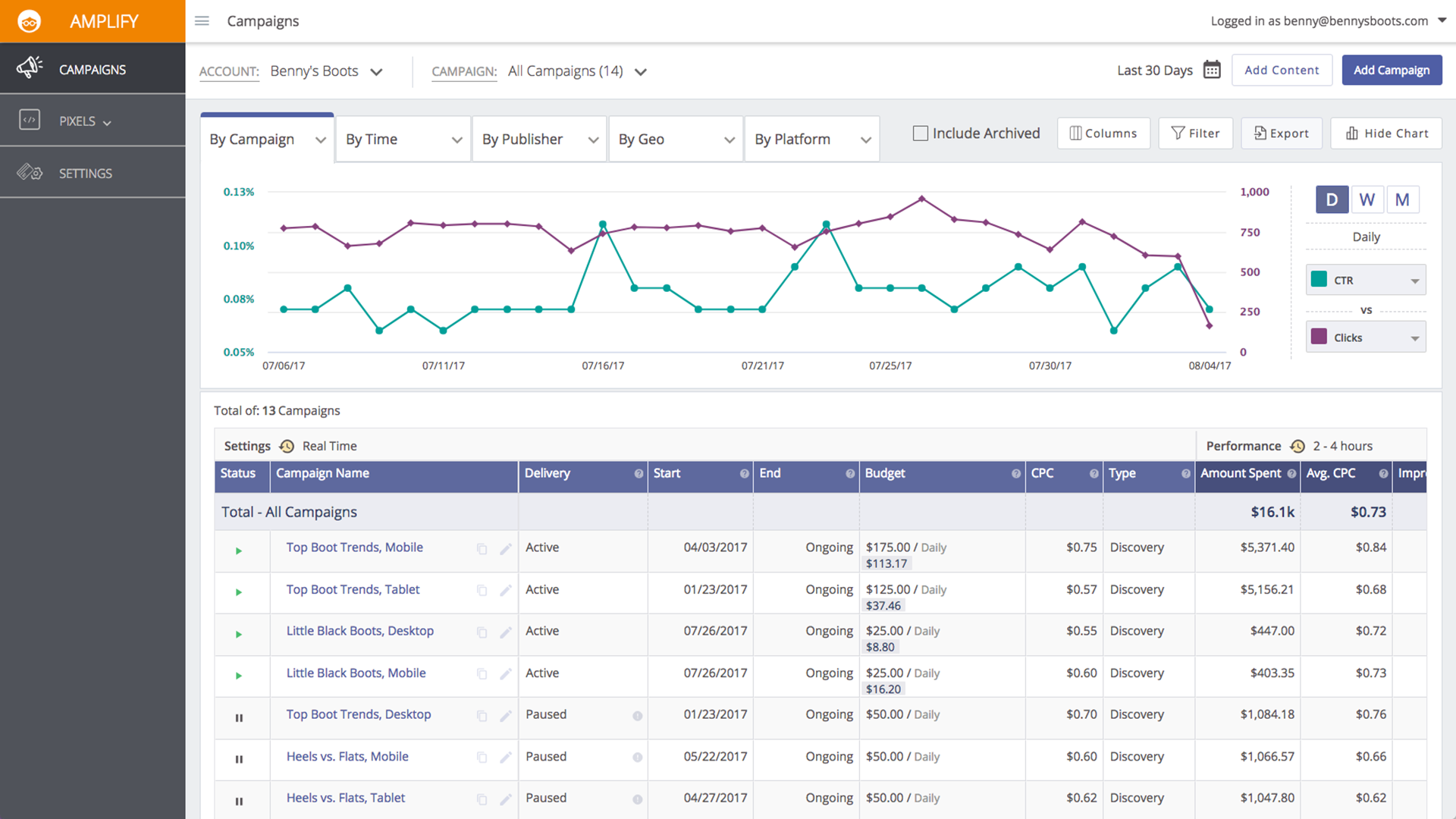 The main benefits of Outbrain are its rich feature set, customizations, flexible pricing. Here are more details:
With Amplify, Outbrain assists businesses to reach an active viewer base through an adaptable, pay-per-click model and route traffic to blogs, articles, and video content. Ads do not count. Businesses can choose the budget, pay specifically through views until a daily cap has been hit. Businesses can also opt to show video recommendations as well as partner with the best content creators or rely on Outbrain's API to boost video views.
Outbrain believes that interesting content is the backbone of web monetization. The app also has Discovery Modules to help users see the latest trends for interesting content. The app can be personalized and adapted to business needs while its campaigns scale accordingly across the internet.
Solid features like advanced conversion and testing tools are also accessible if users want to reach specific aspirations and optimization is possible if needed. Outbrain also drives business success regardless of size with measurable outcomes based on a large range of marketing objectives. Content recommendations can also be streamlined according to business and editorial objectives. For editors, Outbrain VR mixes editorial judgment and decision-making based on data collected from algorithm recommendations and analytics to simplify programming content, boost audience engagement and keep up a specific content voice.