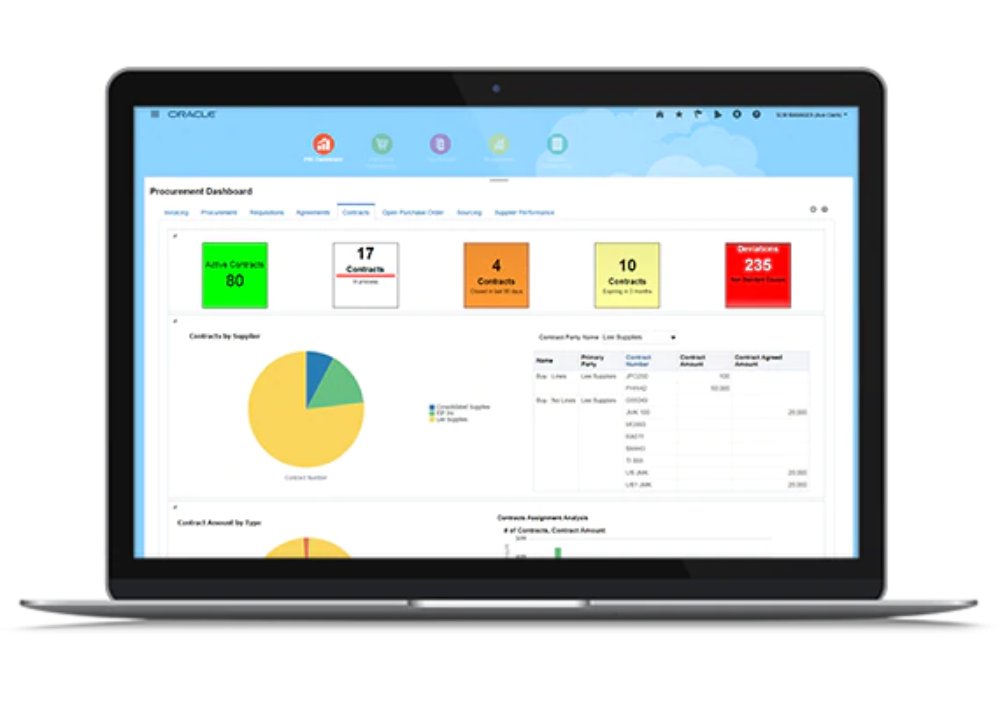 The main benefits of Oracle Procurement Cloud are its streamlined procurement operations, its graphical award analysis feature, and its social collaboration feature.
Users of Oracle Procurement Cloud will find that the solution streamlines their operation and brings down their cloud-related spending. Processes are simplified and infrastructure modernized by the innovations and technology Oracle Procurement Cloud provides.
Businesses will be able to find the supplier that works best with them, as Oracle Procurement Cloud can be used to assess and filter out these potential suppliers. The pay process is also automated, so more time is spent on the job rather than on administrative tasks.
Informed business decisions are also made possible by the insights that Oracle Procurement Cloud provides.
Oracle Procurement Cloud provides users with insight that helps them come to better business decisions. Graphical award analysis is how these insights are delivered to users. Stakeholders and decision makers also get to look at these insights whenever and wherever they may be as it is optimized for viewing on mobile platforms.
Team communication is encouraged and information can be shared freely as social collaboration is emphasized by the Oracle Procurement Cloud, thanks to the transaction screens that have a conversation stream integrated into them. With it, users can work with colleagues from other departments, as well as share their suggestions, ideas, and messages about requirements or contracts. And this can be done without having to leave the system.