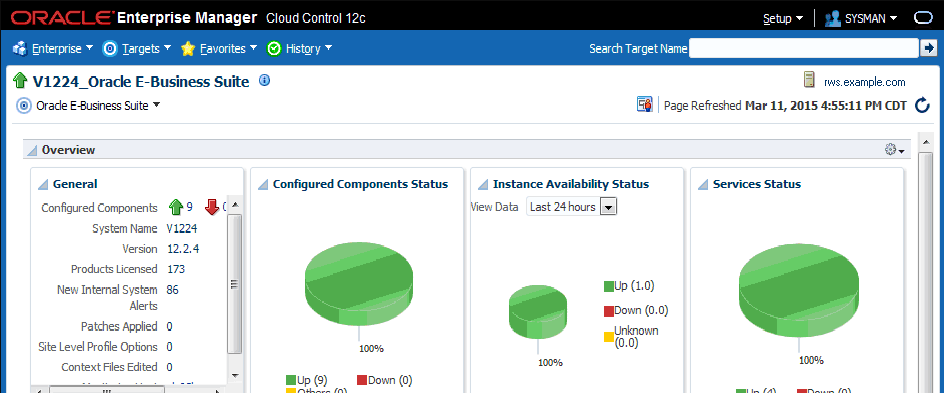 The main benefits of Oracle E-Business Suite are its complete cloud integration, globally-scaled ERP solution, scalable features, and extensive customer support. Here are the product's benefits:
Complete Cloud Integration
Oracle E-Business Suite is a cloud-hosted software that offers integrated solutions to users. This solution can be offered as a service in Platform as a Service (PaaS), Software as a Service, (SaaS), and Infrastructure as a Service (IaaS). With Oracle Cloud, you can run the app in your own data center or have the Oracle's data center host your data for you.
Globally-Scaled ERP Solution
The solution is ideal for large multinational entities due to its functionalities that support single global deployment. Users only need to deploy the software once, and it will be connected and operated in all systems of their business' departments around the world. They can even sync operation planning, delivery and supply, and execution on a global level.
Scalable Features
There's no need to use hundreds of apps in a single package, and you only need to use the essential solution for your business with Oracle E-Business Suite. The software offers various forms such as SaaS, IaaS, or PaaS. It gives you the liberty to subscribe to a specific app in the cloud such as procurement, HR, marketing, sales management, and much more.
Extensive Customer Support
The vendor deployed thousands of staff, including customer support specialists and engineers to answer all questions regarding the system. They have multiple languages for different support channels such as email, phone, tutorial, and much more.