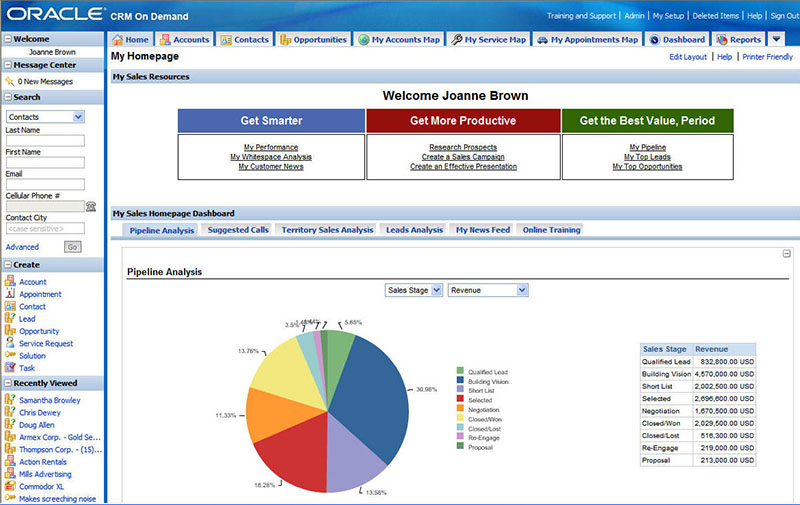 The main benefits of Oracle CRM are its simple to use, robust feature set, and mobile support. Here are more benefits:
There is no need to purchase additional software to use this software. It's got a comprehensive set of APIs that lets businesses synchronize everything and allow for easy access and customization.
Furthermore, Oracle CRM's great integration opportunities help businesses navigate all of their systems without using or developing additional IT resources. It covers any inconsistencies and information gaps thereby helping businesses have a secure, holistic preview on contextual data.
There's also no need for multiple logins when using Oracle CRM. Automated authentication gets rid of the need for login information every time the system is used. Oracle CRM also does this without compromising data security, with safeguards like Cross-Site requests, user validation, VPN, and advanced forgery protection in place.
Meanwhile, Oracle CRM's integrations get rid of the need for other CRMs to respond to critical business processes. Vital business flows like lead-to-order and opportunity-to-quote are supported by the system, ensuring an increase in effectiveness and productivity.