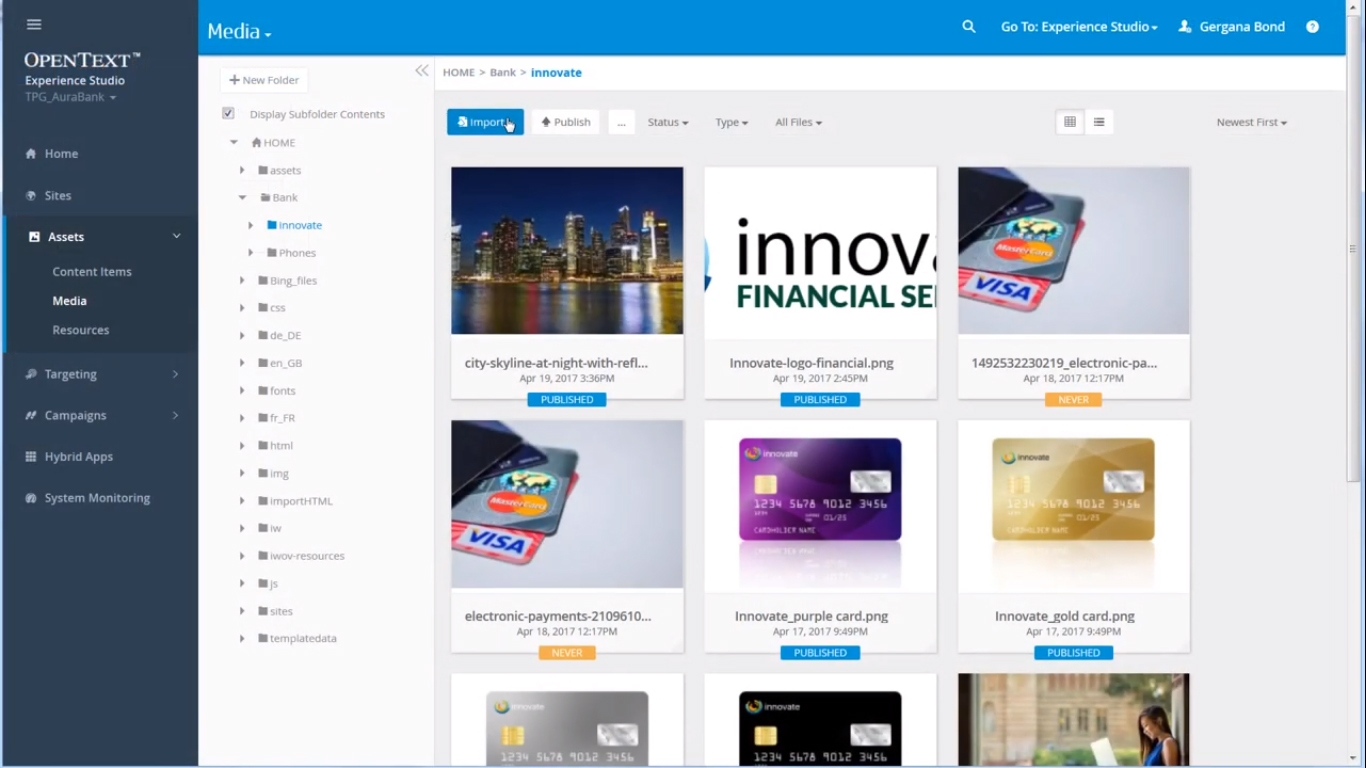 The benefits of OpenText TeamSite are its unified interface, its ability to personalize digital experiences, and its capability to manage hundreds of sites. Here are more details of its main benefits:
With OpenText TeamSite, business users and marketers can take advantage of omnichannel campaigns and experiences, making the management of digital experiences quick and easy. Content management across marketing channels like portals, collaboration sites, composite applications, commerce, social, email, mobile platforms, and websites are made seamless, resulting in the effective delivery of memorable digital experiences.
Users only need OpenText TeamSite's unified interface to publish content, design mobile applications and websites, manage rich media, and target, test, and author content. They can do all of this even without an in-depth knowledge of IT, since the tile-based interface makes it easy for them by automatically scaling content for mobile platforms, allowing them to recycle page components and templates, and to drag and drop assets.
Digital experiences can be personalized with OpenText TeamSite, allowing users to give their customers relevant and significant information. The system matches the right content to the customer looking for it so that they have a reason to return should they need more content.
Since OpenText TeamSite frees businesses from relying too much on IT departments when it comes to the management of hundreds of sites, they end up saving resources and time. OpenText TeamSite's workflows are configurable and mobile screens and pages can be previewed and edited.