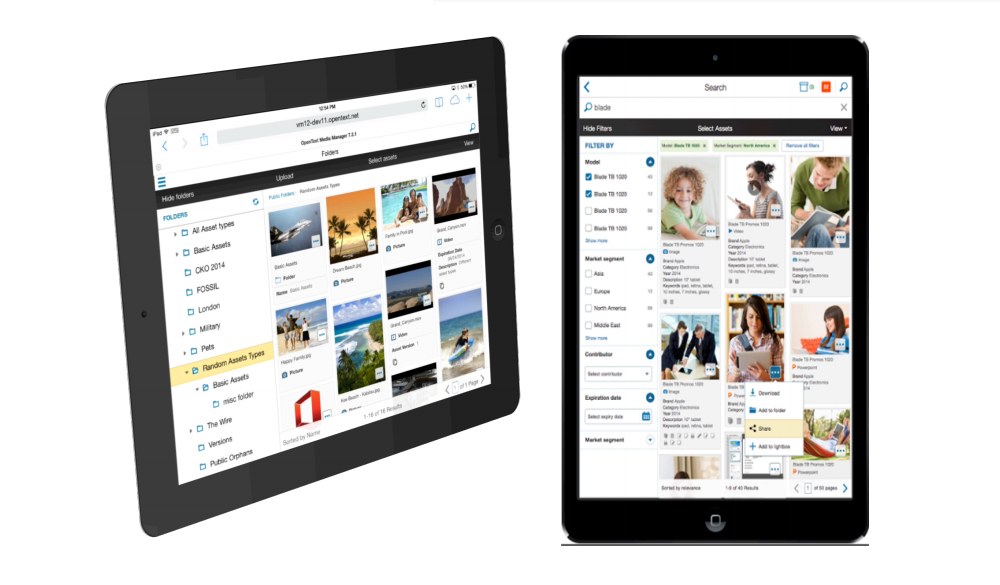 The main benefits of OpenText DAM are its media management, its media bin, and its content hub. Here are the details:
With OpenText DAM, experiences that are engaging can be easily created since its users have digital assets right at their fingertips. Users don't need to worry about compatibility as the system works on touch-enabled devices, PCs, and a number of platforms. Content delivery and publication can be automated, costs cut, productivity improved, and intellectual property protected thanks to how OpenText DAM securely manages an organization's digital assets. The software also aids in more effective communication with partners, customers, and the market, which in turn means more revenue streams.
Searching and accessing digital assets is made easy by OpenText's MediaBin, which does this by taking the content and deep-indexing it. Meta-tagging is automated after the system has taken the digital content and extracted the key concept from it. People, colors, and objects in images can be identified, and text can be extracted from speech. Brand-approved assets can be quickly searched and found, and processes sped up, thanks to these features.
With the CHP or Content Hub for Publishers, users can syndicate, archive, deliver, enrich, package, receive, and create different kinds of publishable content, as well as handle digital content even at a large volume. This allows for more effective content management and will be appreciated by newsrooms that are geographically scattered. Print, mobile devices, tablets, and the web can all be used as publishing channels to distribute content. CHP also allows licensing and syndication thanks to its syndication portal.