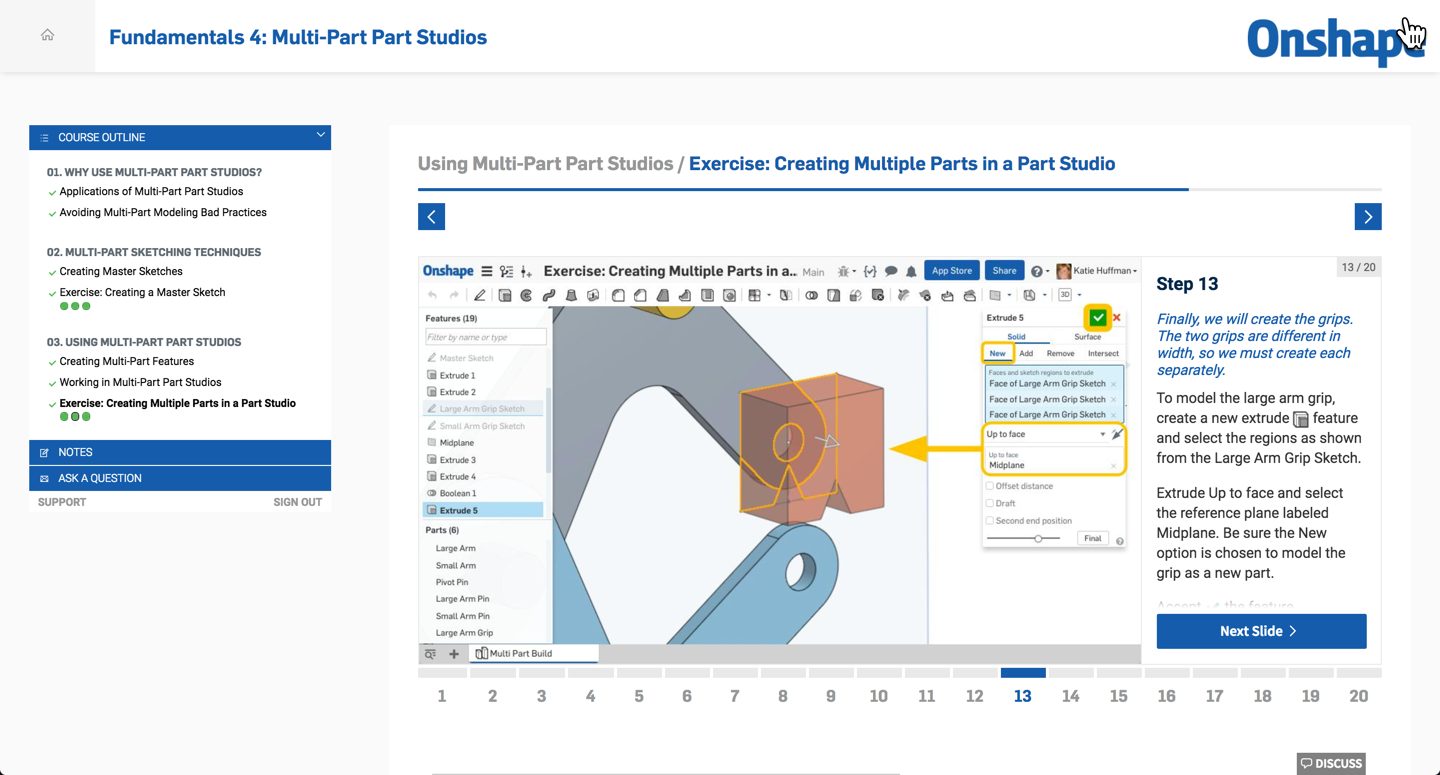 The main benefits of Onshape are its accessibility, great security, and data storage. Here are the details:
With Onshape, users can create custom features thanks to its powerful and built-in tools. As a CAD system reimagined for the cloud age, it lets users come up with a top-down design with multi-part modeling and in-context editing. Associative 2D drawings and parametric 3D modeling are also provided.
Users also do not need to worry about accessibility, as they can use Onshape whenever and wherever they may be. Onshape can be accessed on iOS and Android phones, tablets, and cross-platform web browsers. There are no downloads, license keys, or service packs required, allowing team members to simultaneously work on CAD data and a single CAD system. Administrators can also immediately change who can access data if a change in members happens.
A company's design process proceeds as usual even if the software gets more people involved, all thanks to the security and control Onshape gives users. Administrators can easily revoke access given to collaborators, and can also edit parts and assemblies simultaneously.
Onshape makes use of databases when storing data, allowing all members of a team to see changes made to a design. It also eliminates IT infrastructure costs and the need for servers and file backups.