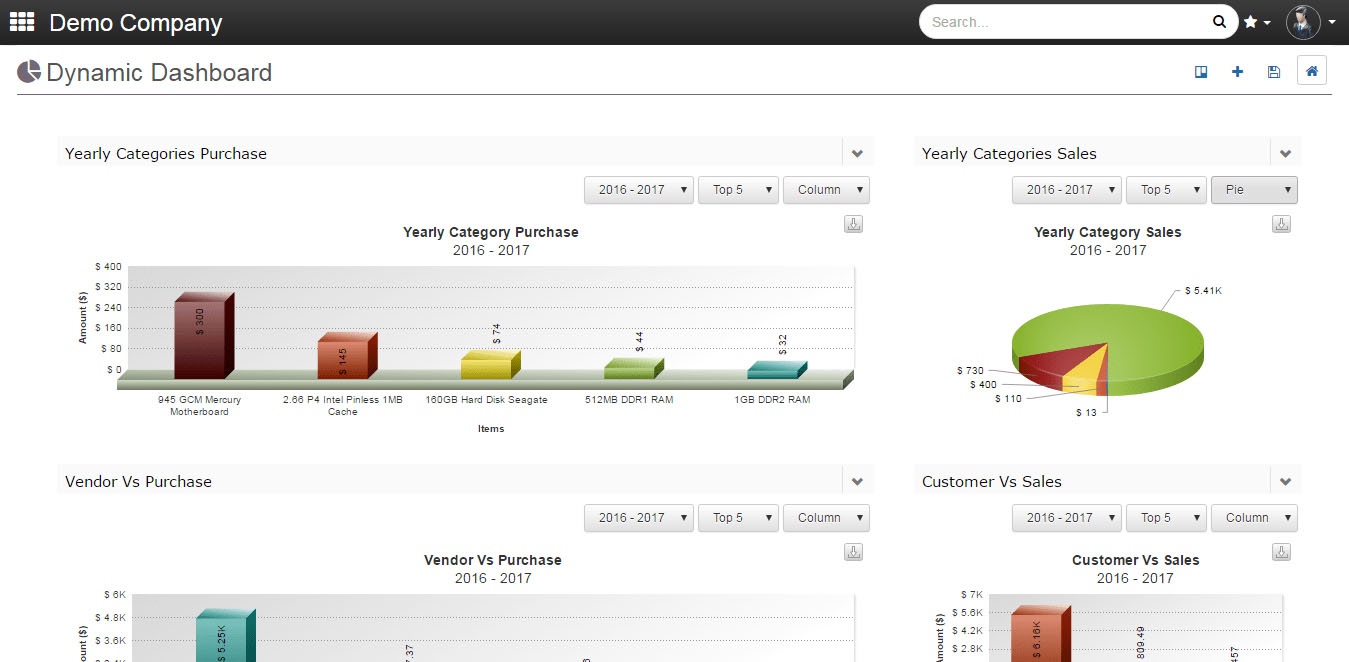 The main benefits of OnCloudERP are the implementation of consistent and synchronized production-related processes and activities, integration with leading business solutions, and adaptability to diverse work environment and culture. Here is a detailed discussion about these benefits:
Easy To Deploy and Use
OnCloudERP is very easy to deploy and use. The ERP software completely supports self-service implementation by which users will be able to deploy the software independently without the need to ask support and assistance from technical teams or staff. As a result, they can utilize it right away and take advantage of its amazing features.
Synchronized Production Processes and Activities
One of the amazing benefits that users can get from using OnCloudERP is that it enables them to implement production-related processes and activities that are standard and consistent. These processes and activities include sales, invoicing, purchasing, accounting, and order fulfillment. OnCloudERP aligns all these processes and activities so that they can work harmoniously with each other, synchronizing information across production processes and activities and giving users full control over them.
Robust Integrations
OnCloudERP integrates with some leading business solutions. For instance, it can be integrated with Google Cloud, a cloud-based system where users can securely store any sensitive business data. Because of this, they will be able to safely keep whatever business data they have and generate valuable insights out of it without worrying about security issues.
Users can also integrate the ERP software with FusionCharts, an enterprise-grade reporting solution that can generate Javascript-based maps, charts, and dashboards that are accessible via web-based and mobile applications. This integration makes it easy for users to explore and analyze their data comprehensively and monitor all their business processes.
Adjust to Diverse Work Environment
The enterprise resource planning software can smoothly adapt to one's work environment and culture no matter how diverse it is. It can support manufacturing, retail, and trade businesses that operate using multiple languages, time zones, and currencies.