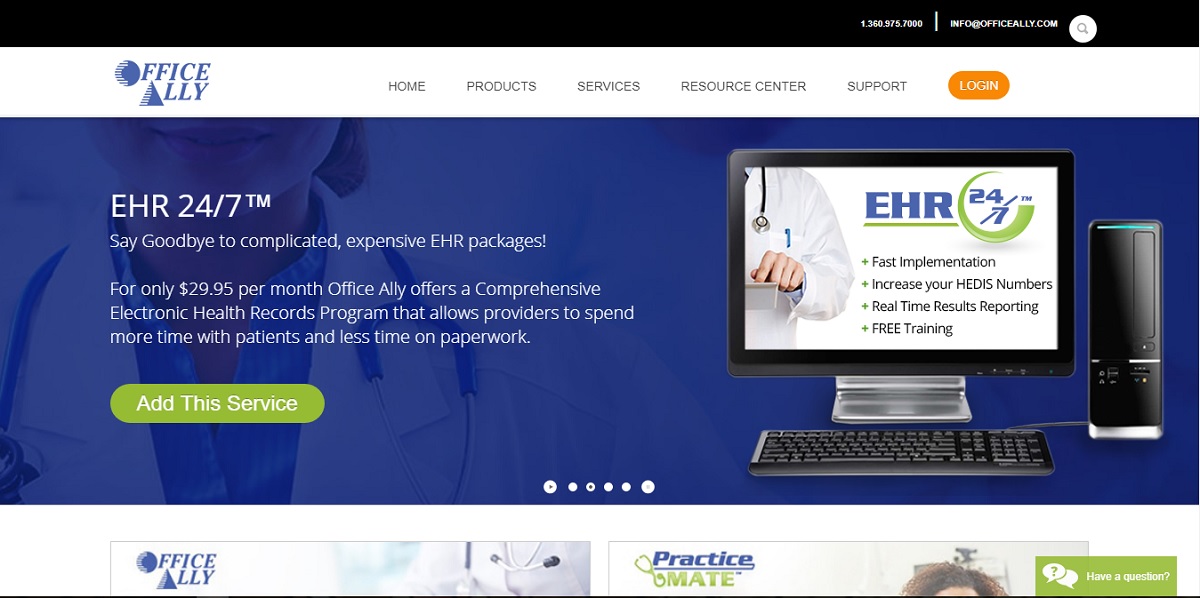 The main benefits of Office Alley EHR 24/7 are its customizable interface, immediate implementation, and integrated workflow: Here are the specifics:
Customizable Interface
The app's interface is flexible, meaning it can be designed to fit your practices. Customize the app the way you want it and make your most-used options to access your data easily.
Immediate Implementation
Since EHR 24/7 is completely web-based, no installation is needed. The vendor's support team is readily available if you need instructions or if you encounter issues in setting up the software.
Integrated Workflow
EHR 24/7 will make it easy for laboratories and health professionals to connect through the platform. For instance, sending laboratory test requests and receiving the test results can be done through the platform.
Automatic Storage
The system automatically stores the most used phrases. If users are making notes in the superbill, the system will analyze which among them are frequently used and place them in a tab. This could help health organizations maximize productivity, as the double manual data entry is eliminated.
Customizable Superbill
Health professionals and their staff can customize the superbill the way they want to. This feature allows them to place all elements they deem important and relevant to their practices, allowing them to get the information they need promptly and spend more time on tasks that need their attention.
Latest Analytics
EHR 24/7 ensures that all reports you get from the system are updated. The fact that EHR 24/7 is web-based can give you peace of mind that all changes made by your team automatically reflect on the system. Through this capability, your team does not need to wait for the additional changes to appear to the system, especially if you are processing a report.