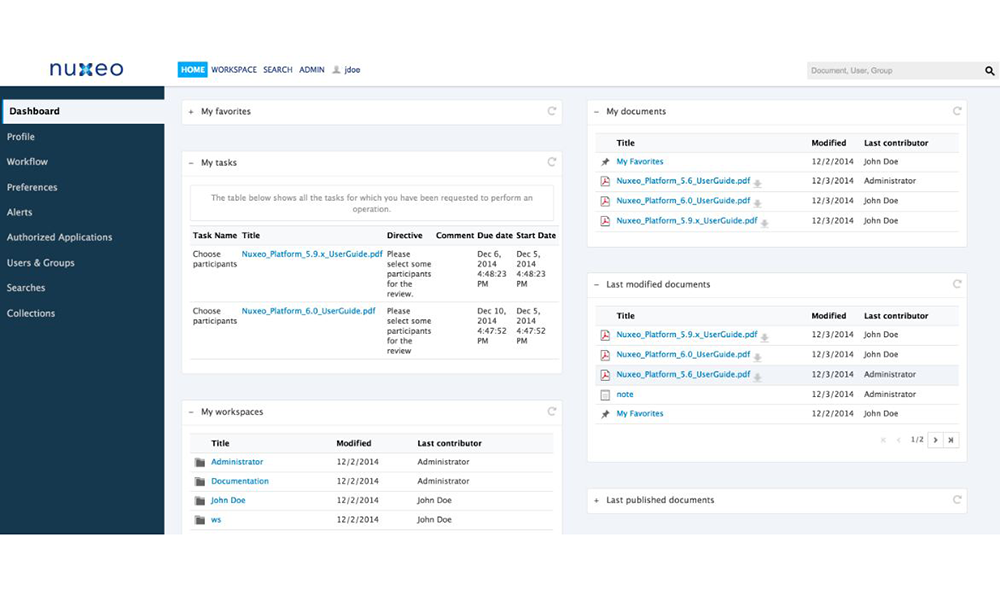 The main benefits of Nuxeo Platform are its flexibility & scalability, open architecture, and powerful integrations. Here are more details:
Open architecture
One attribute that stands out is Nuxeo's open architecture. The platform provides a single development repository that is designed to meet the varying needs of digital asset management. It provides a wide range of out-of-the-box connectors that permit integration with the underlying business and productivity apps. Better still, its open architecture means that the solution can manage assets and documents stored in existing content sources and cloud storage services like Google Drive and DropBox.
Flexibility and scalability
In addition, Nuxeo is open-source software. This means the platform's users have the freedom to tailor it to their liking. The solution's API-first architecture makes it highly customizable and makes it easy to adapt and work for companies with varying need. Moreover, Nuxeo is scalable as it enables companies to start small and scale with ease with their growing needs. As a result, companies can maintain the productivity rate, even when the business expands, without compromising on the system performance.
Powerful integrations
Nuxeo's REST API makes it easy for users to develop custom integrations and connections. It allows companies to link with numerous third-party applications to boot efficiency, all from a single interface. Nuxeo seamless integration with Elasticsearch is one of its notable connections. This integration facilitates faceted search, enabling users to find files with ease.