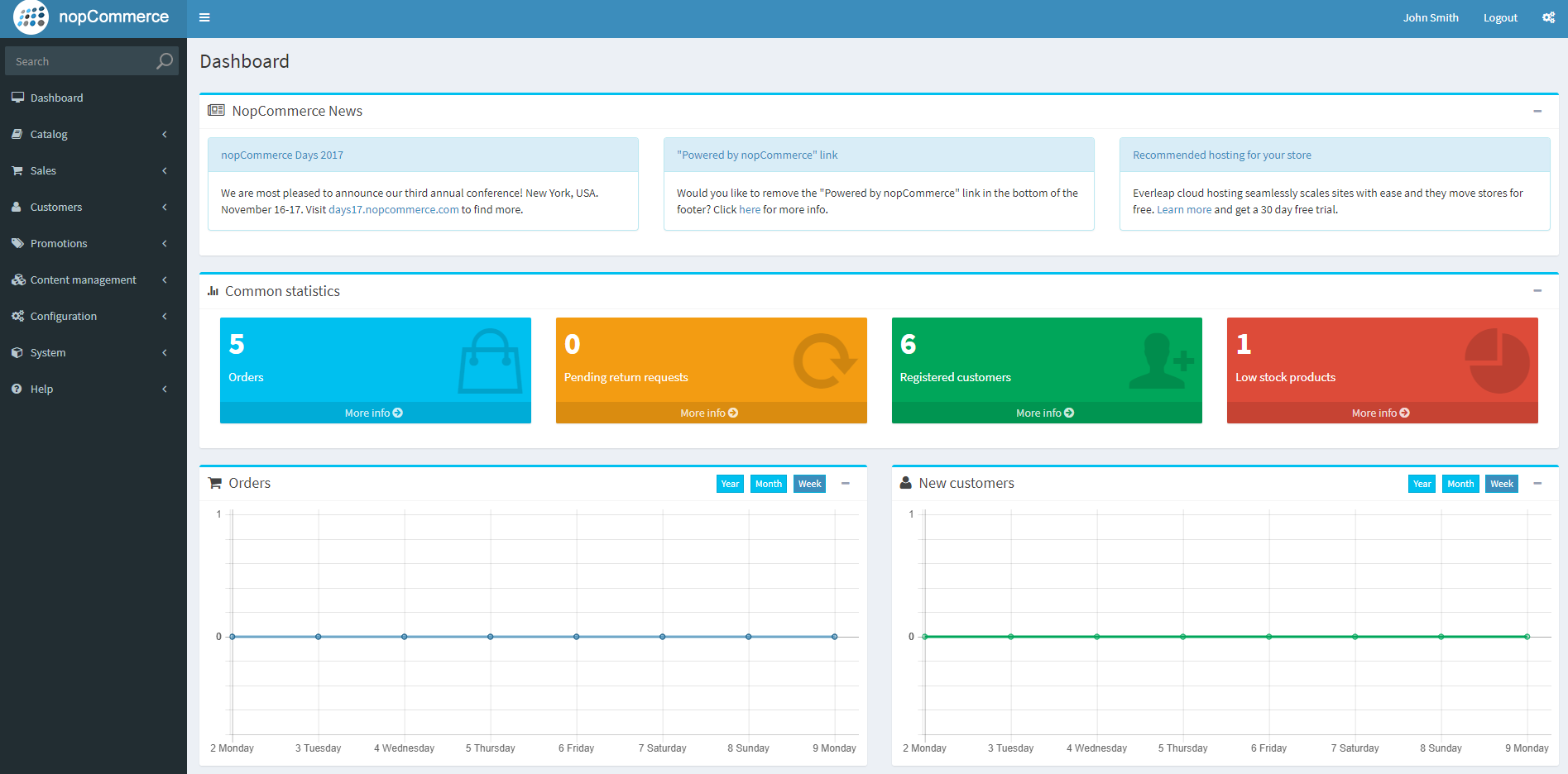 The main benefits of nopCommerce include its affordability and security, integrated eCommerce products, and reliable customer support. Here are the specifics:
Affordable and Secure Solution
nopCommerce is a free solution that users can take advantage of for their business. Get started fast and easy, and scale your product seamlessly to support your visitors and products. Also, the software is safe and secure, thus necessitating the release of only one security patch since it was launched in 2008.
Integrated eCommerce Product
Albeit free, nopCommerce can work just like the leading enterprise platforms when it comes to the effectiveness of its tools and features. It delivers a wide variety of configurable options to answer the needs of store owners and is customizable for your business requirements. Lastly, nopCommerce can be integrated with marketing automation platforms, and shipping software, payment solutions. On top of that, it has free connectors to leading solution providers.
Reliable Customer Support
Since nopCommerce is an open source solution, it acknowledges input from developers across the world. The vendor has released over 35 versions of this product, and the team carefully analyzes suggestions and trends from the community before they are implemented in the latest version. Each version is client-oriented, and the nopCommerce team ensures only the most stable technologies are utilized in the development process.