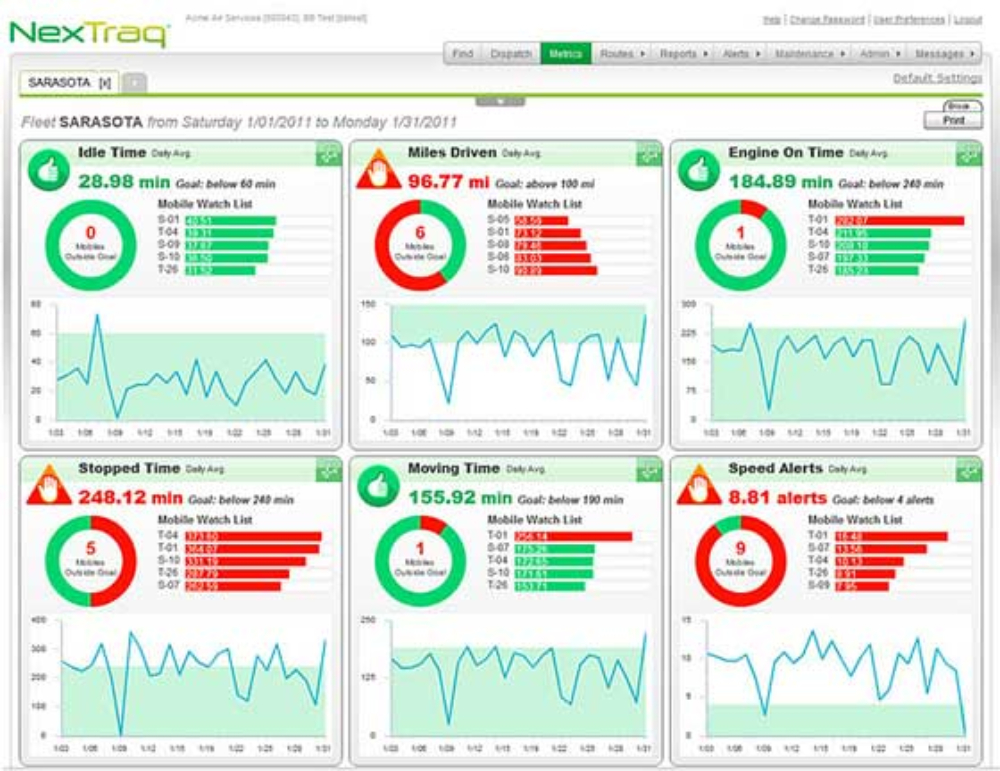 The main benefits of NexTraq are its reporting feature, its tracking feature, and its customer support.
Reports generated by NextTraq include graphs and charts that are easy on the eyes, with the information presented comprehensive and understandable. Reports can be customized so only the necessary information is displayed.
The maps that NexTraq provides are very interactive and allows users to view even the state of the weather so drivers and vehicles can be kept safe should there be inclement weather. Clients can also be notified of any delays caused by the weather. The map also lets geofences be set up by zip code.  Once a geofenced area is entered by a driver, users will get a notification.
A vehicle's history is also kept indefinitely by the solution, rather than the month or 90 days that other solutions do. An advantage that comes with this indefinite storage is that it can be used to track trends in the behavior of drivers as well as help them better their performance.
Users will be able to take a detailed view of the stops and routes that their drivers take, thanks to the solution's GPS vehicle tracking service. Speeding, harsh braking, and acceleration, as well as other safety data, can also be tracked.
NexTraq also helps its users save money since it can provide maintenance information like when to change their oil or tires, letting them take care of any future issues with the vehicle ahead of time.
Another time-saving and money-saving feature that NexTraq provides is the fact that it does not need a professional to install it. It cannot be tampered with either, as the hardware cannot be seen by drivers. Potential users only need to pay a startup fee and a cancellation fee should they decide to cancel early.
Finally, any issues with NexTraq can easily be resolved by reaching out either by email, phone, or live chat with their customer support. Common issues can also be addressed by the website's FAQ page.