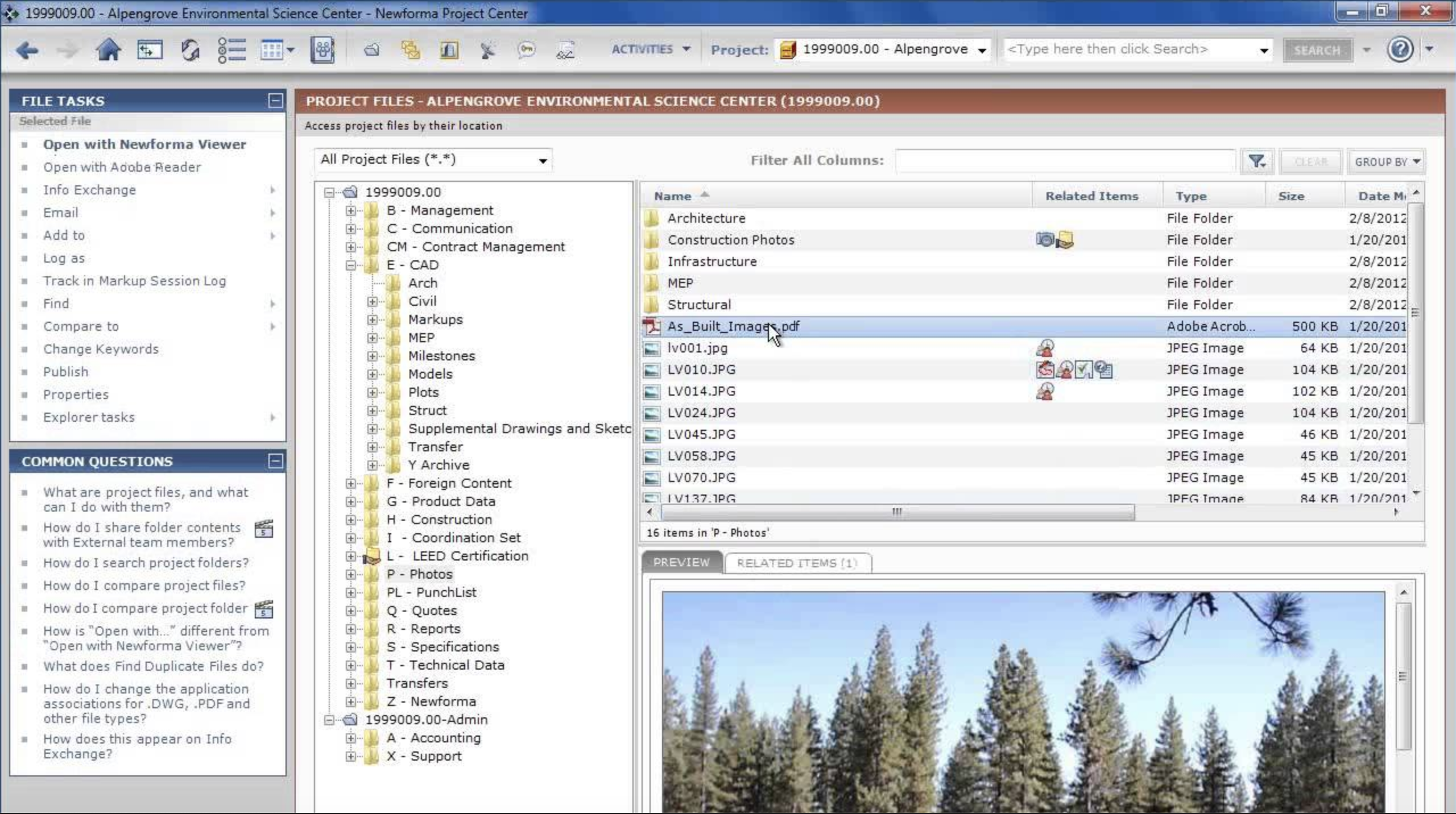 The main benefits of Newforma are it promotes team collaboration, it reinforces lean management and it helps you manage risks better. Here are more details:
Newforma encourages collaboration among teams. Project data and information can be shared throughout the organization, ensuring that projects can be planned well and delivered successfully.
Newforma can also affect a company's bottom line. It encourages sound management by guiding users when it comes to lean processes, requesting for information, assessing and capturing information even outside the office, as well as efficiently processing or viewing submittals, all of which result in projects being delivered successfully. This suite of functions let companies save both money and effort.
With Newforma, solutions for risk reduction that depend on the project management information and collaboration practiced by its users can be implemented. This also makes it easy to scale best practices across the entirety of an organization. Any issues encountered can also be easily resolved as the platform's phone and email support team are always on hand to provide assistance. Newforma also provides training materials for users even before they start using the service.
With Newforma, a company can maintain and improve their present customer base and also gain new customers, especially because engagement across different teams is made easier.