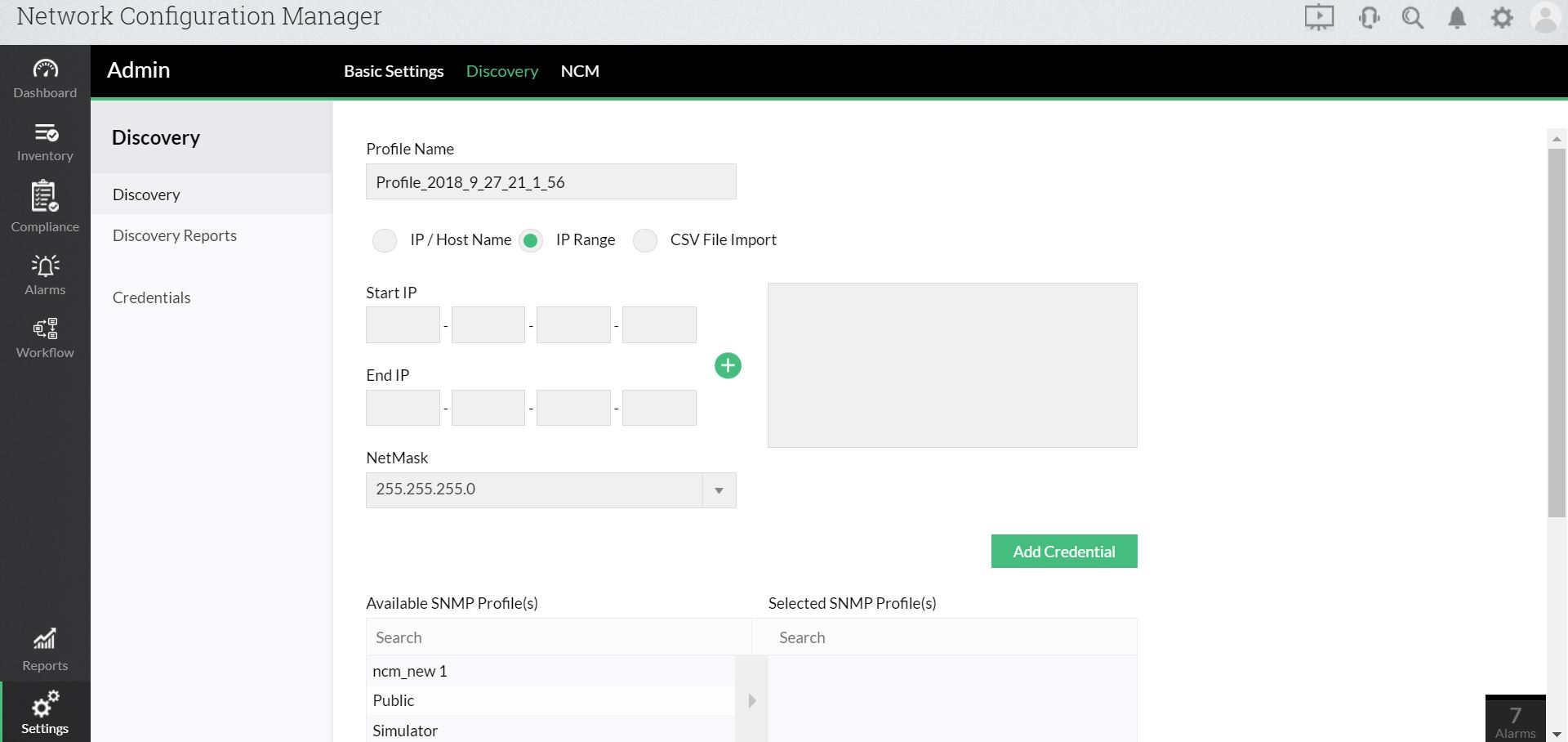 The main benefits  of ManageEngine Network Configuration Manager are its comprehensive solution for the whole device configuration lifecycle management and an intuitive interface. Users benefit from its all-inclusive dashboard that tracks and monitors changes, misconfigured code, and the status of network devices such as routers and switches. Furthermore, it gives you powerful capabilities for your network change, configuration, and compliance management operations. The dashboard is very intuitive and admins will get to use the software in minutes.
The platform is smart and efficient. The configuration management suite automatically discovers devices. It also supports multivendor configurations. Over twenty-two vendors are supported including NETGEAR, Juniper, Huawei, HP, Dell, Aruba, ADTRAN, Cisco and others. The platform has integrated tools to help configure and manage these devices. There is also configuration versioning and comparison capacity to test out and optimize settings. All tedious and repetitive network management and configuration tasks can be automated using the software. Group changes can be made such as applying a patch. Network Configuration Manager generates templates and scripts that can be employed for these tasks.
Real-time change tracking is an important feature of the Network Configuration Manager. Users benefit from it as it gives the ability to track changes in the configuration in real-time. The platform monitors all of the connected devices and detects changes. This is done by accessing the devices' Syslog messages for an accurate read. This real-time monitoring capability gives you total control of your network.
Users benefit well from the compliance monitoring module on the platform. This is because it automatically makes networks adhere to industrial guidelines, government regulations, standard practices, and security policies. With this, you can be better protected from security threats. Also, this allows you to maintain your network properly and legally thus avoiding consequences. With the module, your network devices will be compliant with all your defined policies. Furthermore, the platform gives out provisions to check configurations for compliance. This can be done anytime and can be set to occur automatically at some time interval. Compliance reports can be generated in the system including detailed information about devices that are compliant and non-compliant. Whenever there are violations detected, the software will give advice on how to rectify it.
Network Configuration Management's GUI includes an information-rich inventory for all devices connected with the platform. Relevant information such as IP addresses, chassis details, port configurations, hardware properties, serial numbers, and interface details. Because of such strict role-based access can be employed on who can pull up sensitive device configuration files and other information. Permission levels are also supported meaning there are gradations of access.
In case of emergencies, Network Configuration Manager has your back. You can back up your full database through the platform. Also, it provides scripts that can make disaster recovery faster.