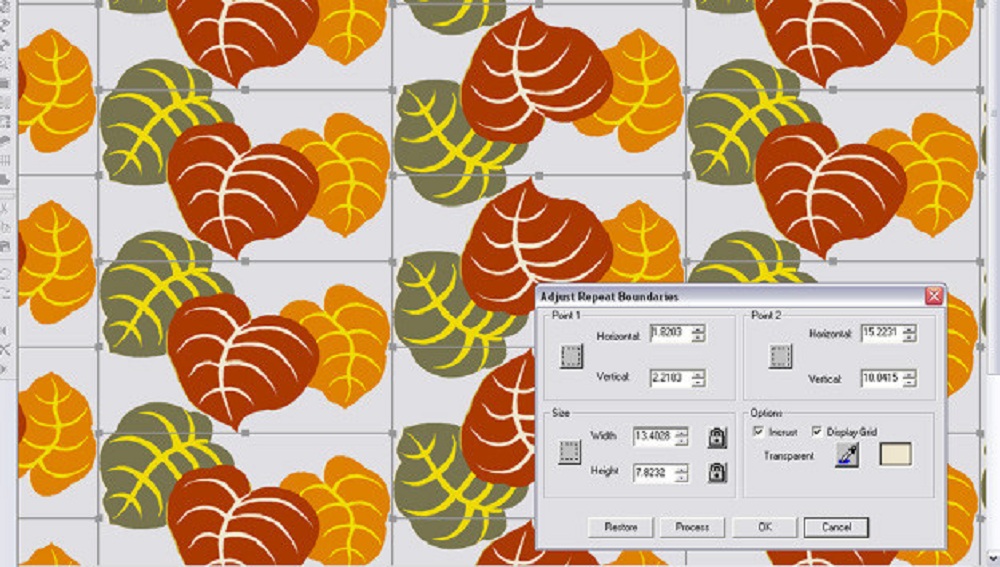 The main benefits of NedGraphics Fashion Design are its numerous features for creating a variety of apparel designs, streamlined workflows for color management, tools for creating a storyboard and other merchandising info, and product data management capabilities. Here are more details:
Programs for Creating Apparel Design
NedGraphics Fashion Design is equipped with a plethora of features that can be used for creating apparel designs, such as Nedgraphics Dobby, Jacquard Pro, knit and weaving software, etc. Jacquard Pro and NedGraphics Jacquard can handle even the most complicated woven fabrics which allow users to design, color, estimate, calculate, simulate, and send them directly to production. Using these modules together with Dobby Pro's virtual sampling significantly expedites the process.
Efficient Color Management Workflow
NedGraphics Fashion Design is capable of streamlining an entire workflow of color management using tools such as NedGraphics calibration and coloring solutions. The program Easy Coloring Pro can recolor designs quickly without having to compromise the accuracy and quality of output. NedGraphics Calibration, on the other hand, guarantees the precision of color matching from the screen with the actual production. Furthermore, True Coloring offers printing and recoloring simulations which provides a very close output to the real finished product.
Storyboard and Catalog Features
The system has a unique and advanced textile and apparel design program called Storyboard and Cataloging Pro. It aims to help users in building catalog pages, color trend sheets, inspiration boards, product collections, line sheets, storyboards, and presentations. Apparel designers can utilize the program to present merchandising information such as color standards, garment sketches, and fabric designs.
Product Information Management Tool
NedGraphics Fashion Design is equipped with flexible and robust PDM (Product Data Management) features which can be completely customized to suit the varying requirements of different businesses. It's also capable of monitoring millions of designs in order to ensure that all the essential product information is available across the entire organization, be it in the department of marketing, production, sampling, product development, sales, etc.