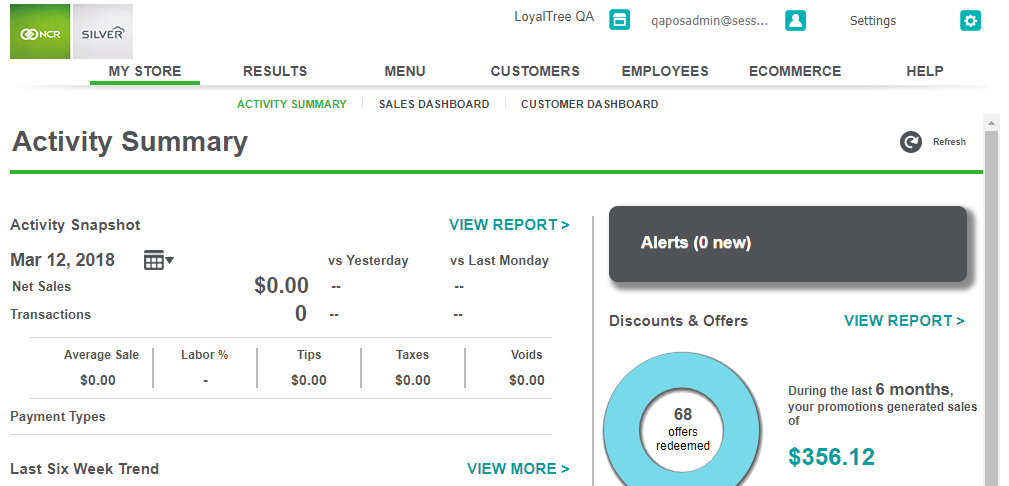 The main benefits of NCR Silver are supporting all sizes of businesses, enabling you to scale your business, managing your business from any location, providing monthly maintenance, and centralizing tasks in a single dashboard. NCR Silver is that it lets them take full control of their business, from scheduling and managing staff to accepting payments from customers, monitoring sales, and many others. It lets you manage and access your business from anywhere at any time since it is based in the cloud. This software has proved its worth to its users (commonly small and independent retailers) who are looking for a flexible, intuitive, and simple POS system.
Whether you are running a traditional, physical store or online business, NCR Silver can easily tackle all your requirements through a wide range of functions. The software is integrated with third-party solutions and apps to provide sales and tracking capabilities, ensuring that you are always in the know about the movement of your products and get notified once your stocks need to be replenished.
NCR Silver also allows you to manage your store staff, including from their attendances to their leave schedules. It offers you a straightforward system so you can manage your business rapidly. Your customers can even pay through the cloud, and this is particularly convenient whether you are selling products online or conducting an on-site business event or tradeshow.
Above all, NCR Silver lets you stay connected with your customers, as the software believes that maintaining a good relationship with them plays an integral role in your business. You can do this by creating and sending out custom messages about your latest deals, sales, and promos, where they can benefit. The software simply makes this possible for you.