Navotar Reviews: Pros, Cons & Pricing of the Car Rental Management Solution
January 12, 2018
0 Comments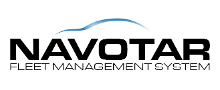 Price: By quote
Our Score: 81%
What is Navotar?

Navotar is an easy-to-use cloud-based car rental management platform that you can utilize to manage your vehicle rental business. This custom-made product simplifies tasks and can minimize your workload. The best part is you can access this system from any internet-ready computer or mobile device.

Navotar is a mobile fleet management solution that empowers car rental companies to easily manage their fleet of vehicles and rental control. It provides a range of preconfigured and tailor-made features to help you manage customers, contracts, administration, reports, maintenance, vehicles, rates, and reservations.

This software is easy to maneuver and use. Plus, it is compatible with Apple products and with any mobile device. You can use your tablet or phone to easily book a reservation. In addition, you can take pictures of the vehicles and enable your customers to sign in your presence. If you run into any issues, you can contact the company's support team for prompt assistance. Read our Navotar reviews further to learn more about the app's features and benefits.
Main Features
Accident tracking

Accounting reports

Alerts

Available vehicle tracking

Corporate accounts

Credit card processing

Custom rates

Customer management

Customizable rental agreements

Customizable website branding

Dashboard

Driver's license verifier and scanner

Fines management

Fleet management

Fuel management

GPS and vehicle tracker

Maintenance tracking
Mileage tracking

Mobile phone signature pad

Multi-location support

Overview of monthly sales

Rate tables

Real-time updates

Rental status updates

Reservations management & tracking

Single screen checkout

Split billing

Trace pending customer payments

Vehicle check-in/check-out

Vehicle damage management

Vehicle information

Vehicle services / maintenance

Vehicle tracking
List of Benefits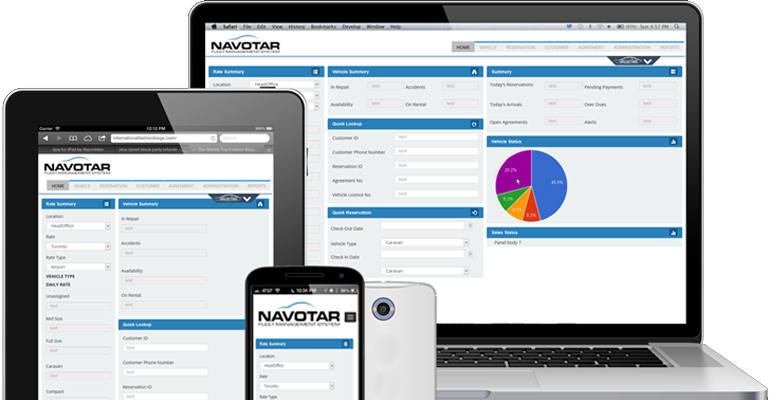 In our Navotar reviews the software has been distinguished with our Great User Experience Award and Rising Star of 2017 Award: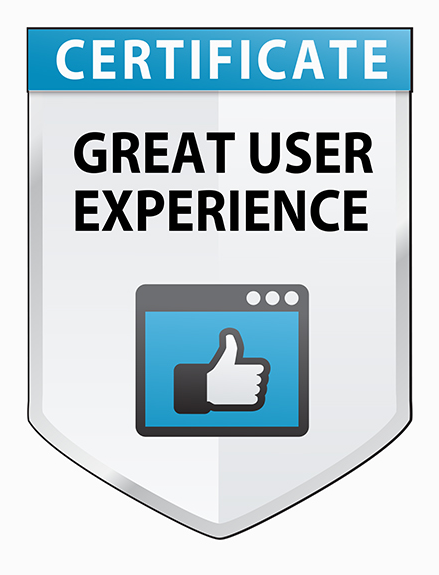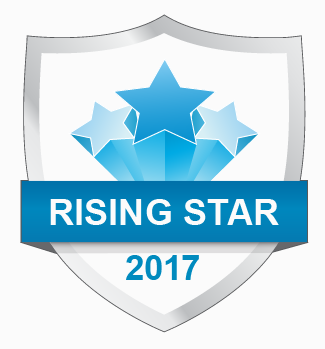 What benefits does this product offer to subscribers? Our Navotar reviews gives you all the details:
Use the Informative Dashboard
Navotar offers you a single screen for checking in and out. You get access to all the essential info to minimize processing time and handle customers efficiently. Plus, you can calculate rental expenses on screen, track available vehicles and pending customer payments, and manage reservations. The dashboard offers real-time updates on vehicle rental status as well as insights into your business details.
Track Vehicle Maintenance
Manage your vehicles' maintenance by using images and diagrams to keep track of repairs, accidents, dents, and scratches. Increase vehicle lifespan and improve client safety by subscribing to the automatic servicing and maintenance notifications and alerts. In addition, you can create and print rental agreements and your customers can utilize the mobile device signature pad to sign contracts on the spot.
Effortless Vehicle Reservation for Your Customers
Navotar's reservation plug-in allows your customers to make vehicle reservations on your website. They can select vehicle types and other details from this module and provide all the required info. You can customize this module to match your company's website.
Other Main Benefits
Navotar keeps you updated on the status of customer reservations and vehicle availability for the day. Plus, it provides details on the monthly sales done in each rental location. The program also offers instant updates and maintenance alerts to help you easily manage your daily bookings and other business activities. Finally, you can generate financial reports to understand the performance and progress of your business.
Technical Specifications
Devices Supported
Web-based

Android

iOS (iPhone/iPad)
Language Support
Pricing Model
Customer Types
Small businesses

Medium-sized businesses

Large enterprises
Deployment
Available Integrations
QuickBooks

PayPal

Authorize.net
Video
Available Support
Software Pricing
Navotar offers quote-based pricing. Visit the product website and provide your contact details and other info such as the number of vehicles and locations to get a quote as well as a chance to see a free online demo.