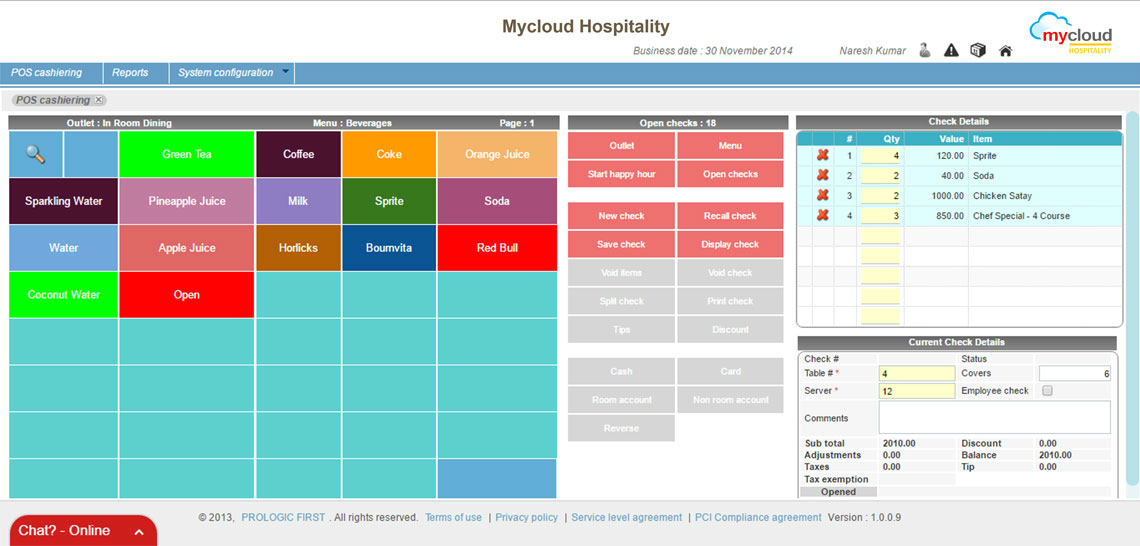 It Automates Key Processes
Hotels and other hospitality establishments can use this reliable and secure cloud-based system to manage and automate important processes. mycloud PMS empowers you to effortless handle key hotel operation processes such as inventory, staff scheduling and management, room maintenance and management, reservations and bookings, and more. In addition, the application streamlines your workflows with outside parties such as agencies, booking firms, travel agents, and others.
Easily Master the Intuitive Interface
mycloud PMS has an intuitive and simple interface that you can get hang of easily. You can view your tasks and perform them with just a few clicks. Plus, you can glance at bookings, check-ins, and check-outs, and view the status of each room on a monthly, weekly, and daily display.
Utilize the Built-in Credit Card Processor
mycloud PMS reviews indicate that the software offers a built-in credit card processor that enables you to easily process your guests' online and on-site payments. The advantage is you don't have to invest in additional systems or programs to manage credit card payments.
Easily Change and Update Room Rates
With mycloud PMS, you can easily update and change room rates based on demand or the season. In addition, you can include or exclude taxes from room rates with a few clicks.
Keep Track of External Partners
It is essential for hospitality establishments to maintain close and productive partnerships with external parties like booking firms and travel agents. mycloud PMS enables you to keep track of and manage all your Online Travel Agents (OTAs) and also easily amend room rates.