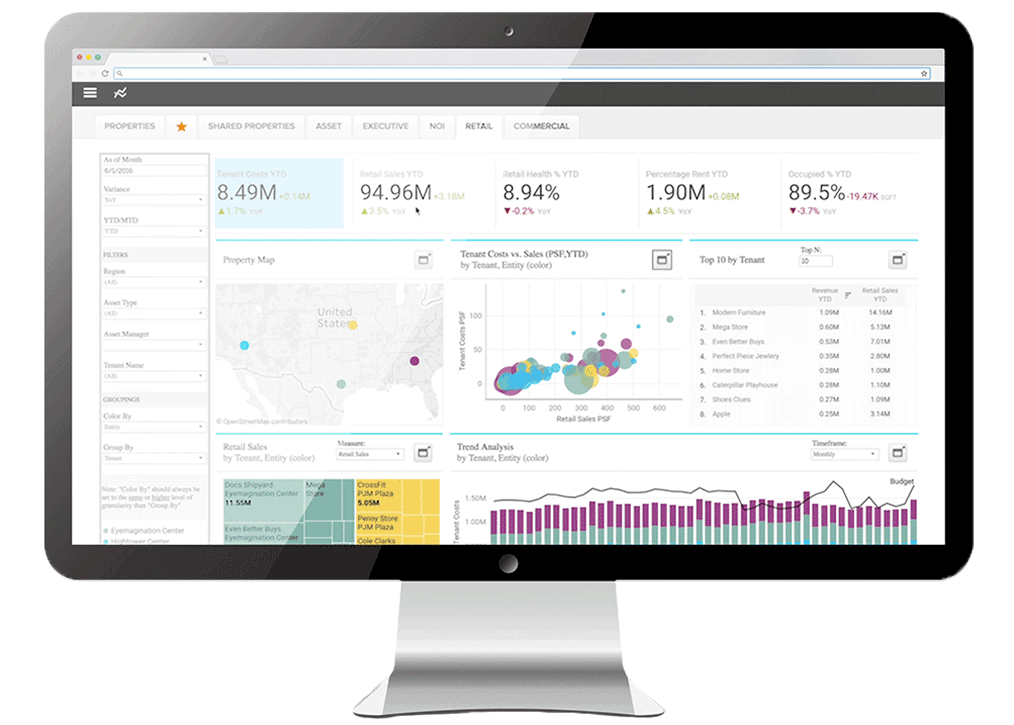 The main benefits of MRI Residential Management are its rich functionalities that aid in property management, online leasing suite, accounting module, and global search capabilities. Here are more details:
Robust Property Management Solution
MRI Residential Management is a robust solution for Co-Ops, HOAs, and Condos management. It provides an impressive set of capabilities that enable it to meet the unique needs of businesses and aid them in amplifying their management competencies. It has role-based dashboards that provide a boost in visibility into all essential facets of business' properties. MRI Residential Management is also equipped with automated and scalable processes that facilitate users in focusing on leasing instead of paperwork.
Online Leasing
With its online leasing suite, prospects are able to see every unoccupied units and amenities and apply for them. They would first take a test for preliminary screening, and then give the initial deposit after. The system also provides a similar portal which enables residents to pay online. Furthermore, it empowers automated renewals which is helpful in boosting resident retention.
Accounting
MRI Residential Management is also equipped with a reliable accounting system that can simplify the handling of payments. This module uses real-time data for accelerating the day-to-day accounting tasks, such as project management, facility management, billing, and reporting. Moreover, users can also easily manage their portfolio performance. The platform provides clear visibility with regards to the financial status which empowers them to manage their entire resident life cycle while effectively comparing them against projections.
Global Search Feature
The platform also features the MRI Go which is capable of an excellent global search function. This enables businesses to navigate around the portfolio data and then take quick and proper action towards daily tasks.