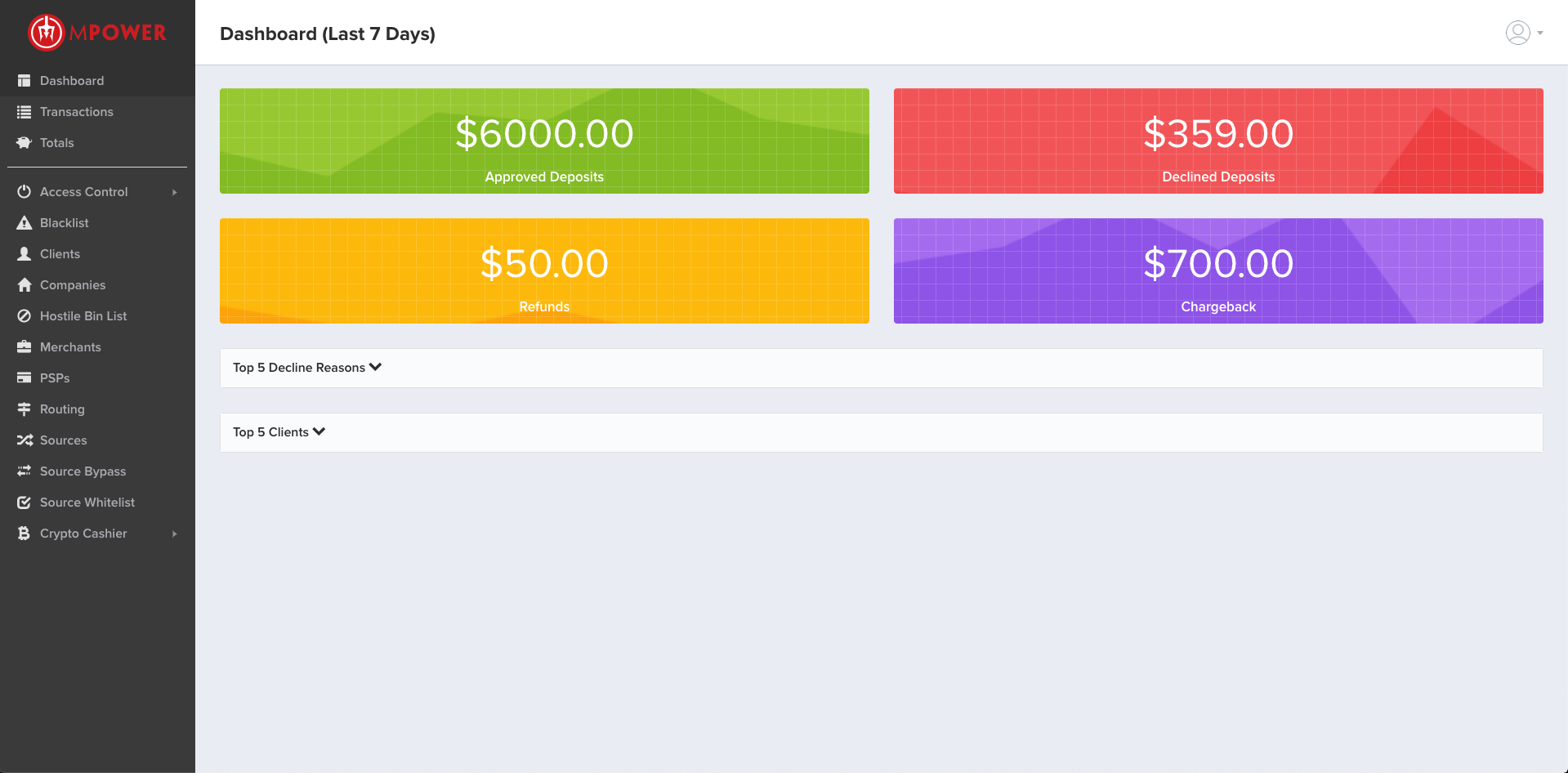 The main benefits of mPower are enabling merchants to have complete control of cash flow via a router technology to effectively deal with acquirers, e-wallets, and payment processors. Specifically, here are the advantages users can expect from the system:
Database Management
Companies who use mPower are able to preload any existing database information they require in order for a smooth transition on the platform.
Transactions and Location
megaPower has the ability to track all transaction information and supply a mapped GEO location on the customer information page making it easy to analyse where the customers' transactions are coming from. This is a great example of just one of many frauds and risk features mPower comes packed with.
Pre-Made Reports
Through mPower users can check through a multitude of reports throughout the transactions search, client search, and totals. There are many dynamic filters that allow you to slice out the exact information you are looking for.
Customer Handling
Users can look into statistics on their best customers, view items they've bought, track e-mail addresses, and view phone numbers, birthdays, and other details.
Remote Access
The platform allows users to have remote access from any device with internet-access capability. Users can generate orders, run reports, and manage back-office tasks anytime and anywhere.
Operating Systems
mPower is compatible with any operating system and any web browser as the product is web-based. It doesn't matter what device you want to use mPower will work on it.