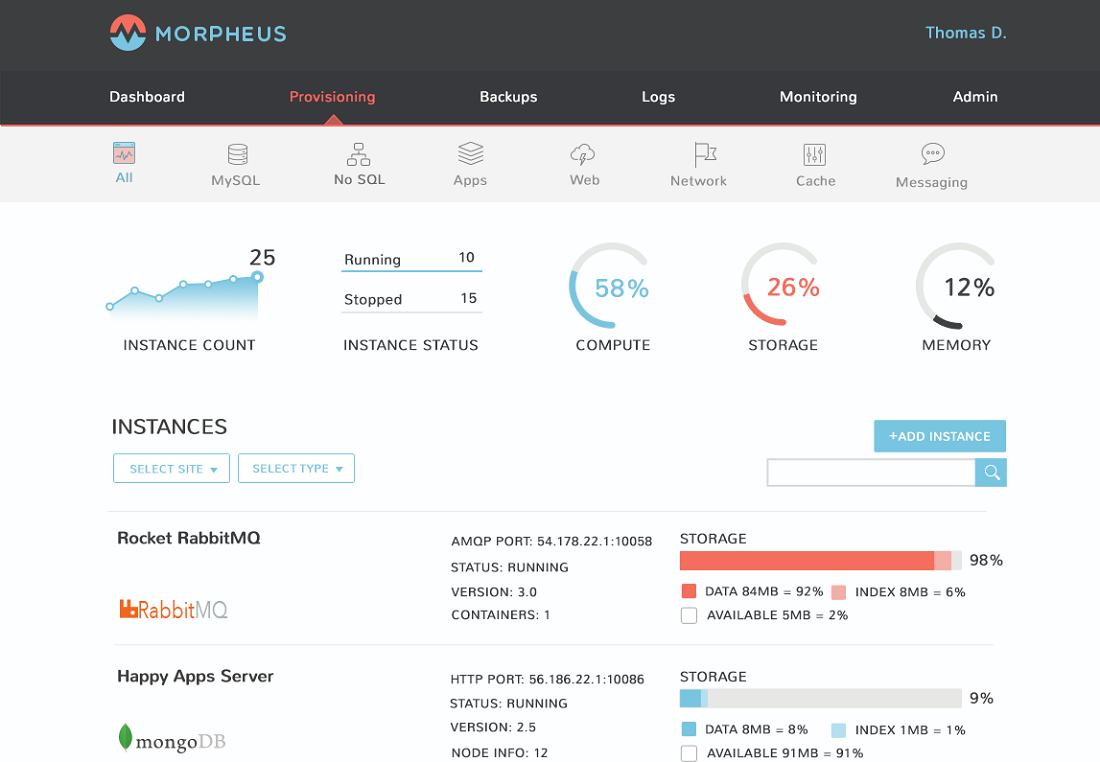 The main benefits of Morpheus are the insights users can obtain from cloud costs, features that help in minimizing cloud expenditures, the creation of service catalogs, it automates approval workflows, streamlines development tasks and provides backup for data and application in case of issues. Here are more details:
Derive cloud costs insights
Morpheus is created with a native analytics feature that allows teams to gain insights more easily about their spending on the multi-cloud infrastructures and applications they are utilizing. There are diagnostics available that show information about how virtual containers, machines, and cloud infrastructures are utilized together with the costs associated with them.
Reduce cloud expenses
Service Management allows users to set policies for configuring service expiry dates and handling service requests, which helps companies in reducing cloud costs. To aid with the endeavor as well, teams are able to schedule automated cleanup activities such as housekeeping and pausing services when not needed, typically during off hours.
Build service catalogs
Morpheus makes governing and managing IT tasks easy for managing and running cloud resources. For instance, users are able to make service catalogs with specific structures and components of the applications needed for service deliverance. The neat aspect about this is that the system gives them templates for easily organizing items in the service catalog.
Approval workflows automation
Another helpful feature is the cloud management feature that is responsible for making sure that resources are only used when needed and only by authorized members of the team. For this, users are able to link their service catalog to a popular cloud computing tool, ServiceNow. This results in the automation of workflows and tasks approvals for handling workloads and service requests.
Efficient development tasks
Morpheus is equipped with features that provide automate development tasks and processes through its capability to integrate with various development tools such as the ones used for source code management, execution, and deployment as well as the tools for monitoring app and code performance.
Data and application back up
The platform comes with service assurance capabilities such as the feature to backup data and applications when issues like outages occur, track the workloads' health automatically, and then send notifications to quickly remedy the incident.