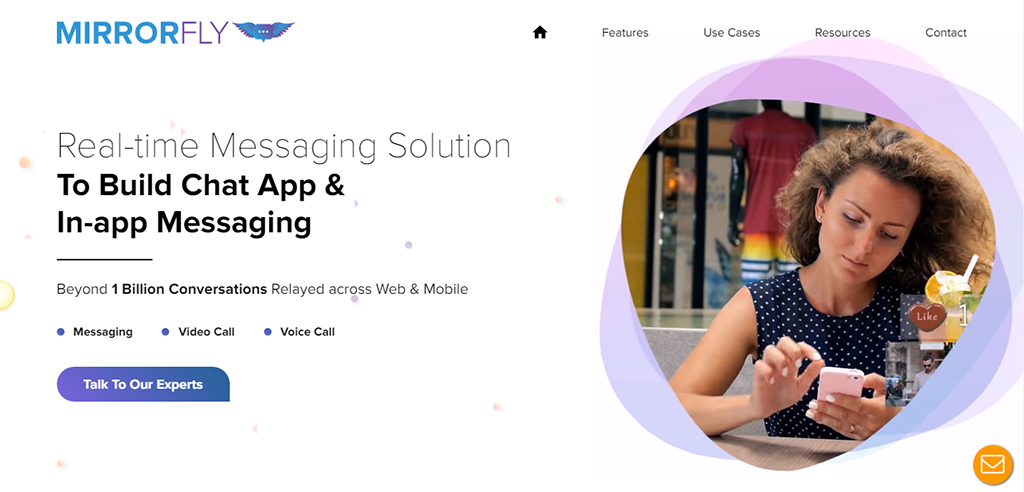 Mirrorfly gives users an intuitive solution for building real-time chat apps. Here are some of its main benefits:
Leverage communication across your enterprise
Going through Mirrorfly reviews, we found that the software does an excellent job of providing enterprise-grade communication for both internal and external teams. It empowers file transmission, voice and video calls, group chat, task assignment, and unlimited channels to boost team productivity and collaboration.
Flexible in-app messaging
Mirrorfly lets you adapt your chat app to your business demands and integrate with other platforms. It enables you to deliver one-to-one and multi-party messages on mobile and web devices using its messaging SDK. You can also elevate the chat experience with streaming and broadcasting functionalities for more audience interaction.
Varied chat options
Mirrorfly streamlines sharing, collaboration, and communication. Based on Mirrorfly reviews on the web, users like the various options available in their chat experience. You can use the software for engaging private conversations (hidden chat and direct messages). Geolocation sharing, live streaming, and tagging are available for a social chat between brands and audiences. Meanwhile, team chat is designed for in-person discussions and collaborative workspaces.