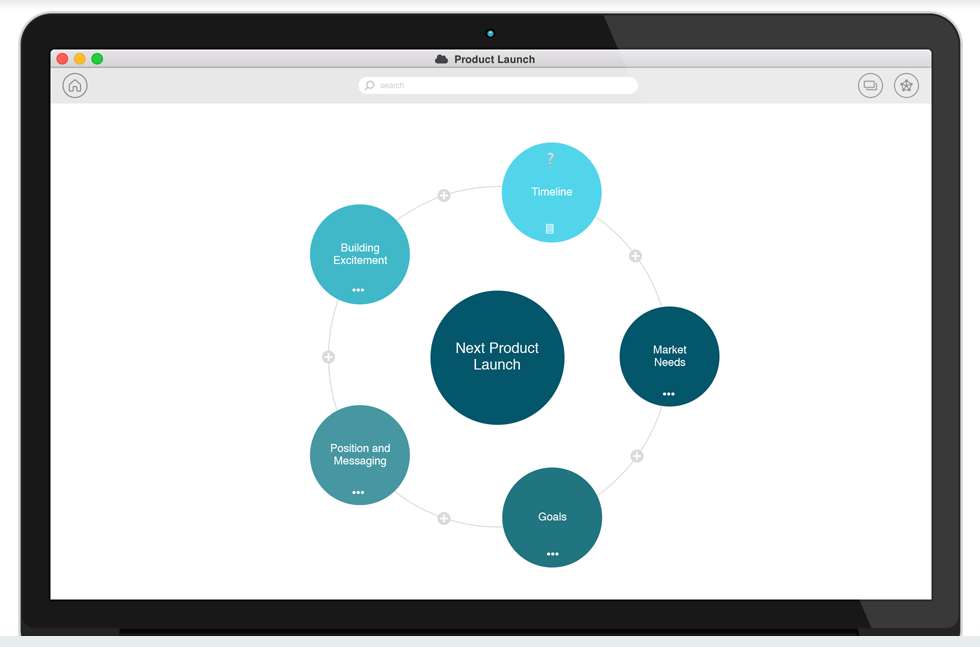 The main benefits of Mindly are its general functionalities, ease of use, and security. Here are more details:
Organized Thoughts
As you develop ideas in your mind, you need to arrange them for them to make sense. Mindly, very efficiently lets you write down your thoughts. It then helps you connect your ideas and relate them to a single concept in different ways.
Element Association
Mind mapping is a technique that helps link and unite different pieces of information. When you think of a word and come up with another, the solution helps you associate them. It is in this case that Mindly helps you create a clear mind map.
Instant Search
Mindly makes its subscribers' creativity flows efficiently. As your mind map keeps growing, navigating it becomes painstaking. This is where the app's paid versions enable users to search for a term or concept so that it can be easily edited.
Focused Work
Mindly assists its users by letting them focus on their current tasks. Rather than showing random elements, it adds relevant topics to the workspace, making it easier for users to focus.
Map Protection
The application lets you keep your thoughts, plans, and concepts safe. Mindly helps protect your precious ideas by giving you an option to lock your mind maps. It even lets iOS users enhance security by enabling Touch ID.