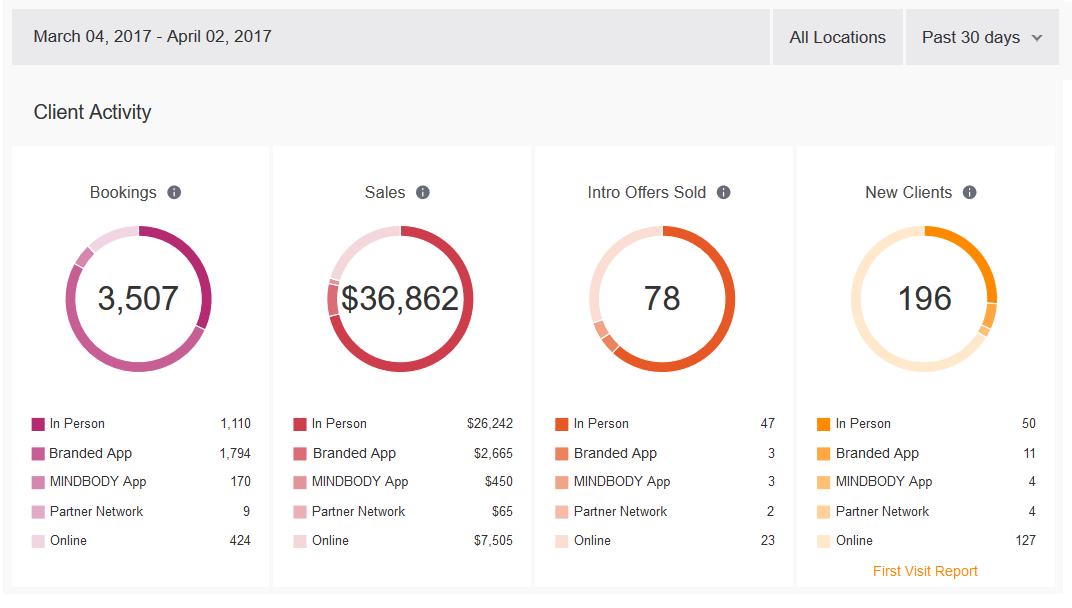 The main benefits of MINDBODY are its stable functionalities, mobile support, and flexibility. Here are the details:
MINDBODY offers multiple benefits to business that will surely help them grow and succeed. The software provides them with tools to automate and manage business tasks and resources. A client's payment details and visit history are easy to find, thanks to a single and easy-to-manage profile. Clients can book their appointments on the device of their choice, while the business can link schedules to a website or a Facebook page, which updates in real time. Sorting schedules is made easy by filters like by service, by name, by staff member etc. Managing appointments is incredibly easy through their phones, thanks to the Android and iOS apps.
Marketing tools allow businesses to reach out to customers and see the progress. No-shows have reduced thanks to updates, automated reminders,  and notifications that are sent either via emails or text messages. Clients can also be alerted of cancellations and when wait lists have open slots. They can also apply for any gift cards they have either to their accounts or family members or even put them together if two or more clients schedule or pay together. When clients log in to MINDBODY, they can also edit billing data, check out the payments and visit history, claim gift cards, and so forth.
Organizational features also make it easy to manage staff resources. Employee schedules and workloads are organized in one, manageable place. Payroll processing can also be done smoothly and accurately.