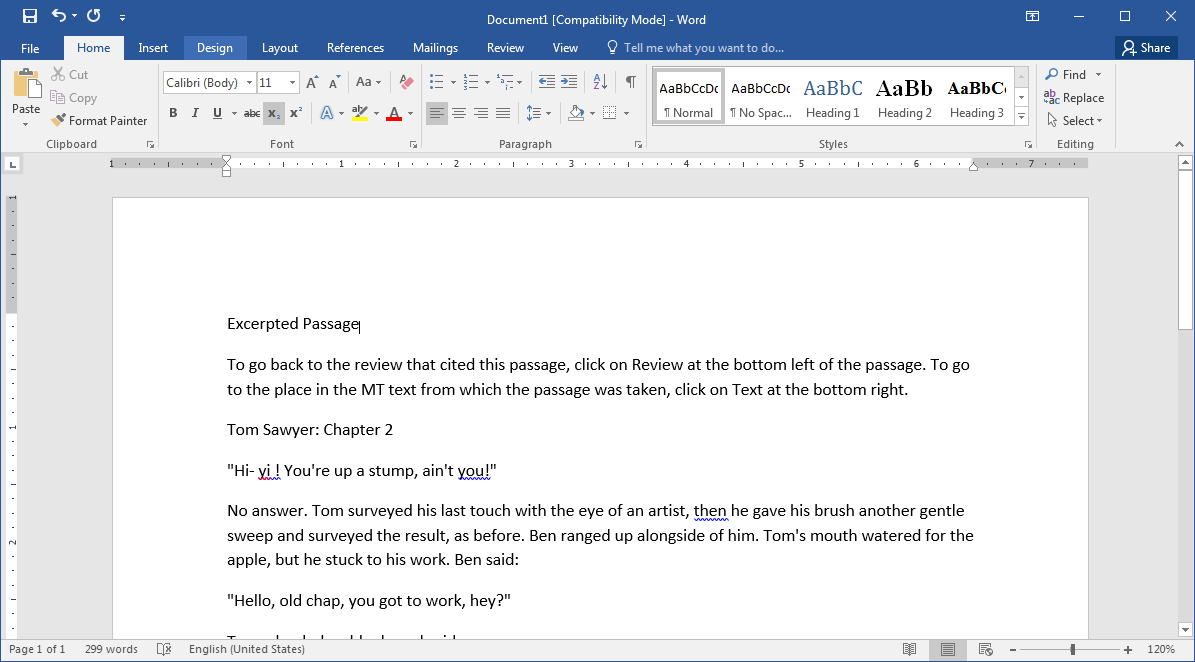 The main benefits of Microsoft Word include easy content searching and citation adding, innovative proofing functionalities, and real-time collaboration. Here are the specifics:
Easy Content Searching and Citation Adding
Papers, documents, and writings can become more effective if they are backed by the right content and data from reliable sources. The software has a Researcher tool that helps you search for data, materials, and images needed for your research paper or any document. This tool uses Bing to get content online. This also offers you the capability to add citations to your documents without leaving the program.
Innovative Proofing Functionalities
The program comes with an advanced proofing solution that allows you to edit your work. You can fix grammar and spelling errors and it gives you suggestions that can help you improve your writing style.
Real-time Collaboration
With Microsoft Word, you can work with other collaborators and let them add comments on a specific document they're working on. They can also track changes with the Track Changes tool. Microsoft Word is now integrated with Skype so you can chat with collaborators in real time.
Powerful Formatting Feature
The software's formatting feature lets you create an impactful document, as you can adjust the paragraph alignment, create a bulleted and numbered list, change the line spacing, font style, font size, insert tables and pictures, and add footers and headers.
PDF Document Support
You can also edit PDF document file formats with Microsoft Word. You can edit lists, paragraphs, and tables and save your file either in Word or PDF format.
Mail Merge
This is an advanced and powerful feature of the software. It is used to make multiple letters, envelopes, labels, and name tags with similar layout, graphic, format, and text. These sections have a greeting line, address, and recipient's name. Mail Merge is useful for sending our bulk emails or for making printed letters.
Mobile Application
With the software's mobile app, making and editing documents can be made anywhere. You can access and organize your documents from your mobile phone or tablet and work with other collaborators anywhere, anytime.