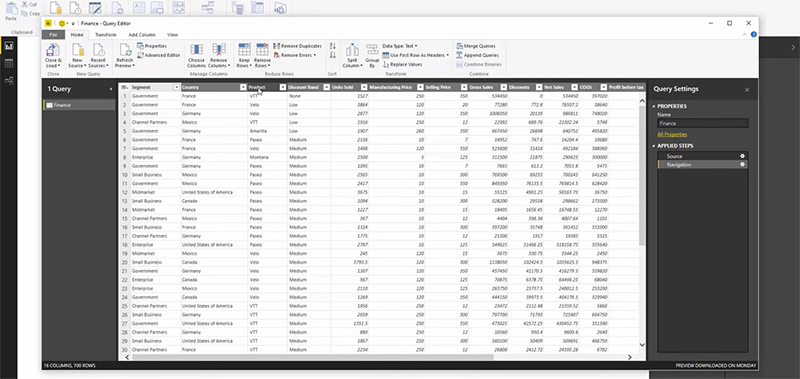 Power BI Embedded
The company recently introduced Power BI Embedded which is a new and robust version with special reporting features that can be easily embedded into the apps of custom developers. The best part about this version is you can publish your visualizations and reports directly on the web. This enables you to target emails and social media posts and make them available to interested parties.
Personal Gateway
Along with Microsoft Power BI, you can also subscribe to Personal Gateway which is a tool used to authenticate added on-premise data sources placed outside the firewall. This tool works on Windows operating systems and is integrated with cloud-hosted analytics.
Unlimited access to in-cloud and on-premise data
If there's one recurring benefit you'll notice in many Microsoft Power BI reviews, it is that it gathers and stores all your cloud and on-premise info in a centralized location that you can access anytime, anywhere. You can also make use of pre-packaged content packs and built-in connectors to streamline import of your data from apps such as Google Analytics, Salesforce, Marketo, and more.
Interactive visualizations you can share with anybody
You can easily disseminate info using the app's interactive dashboards and attractive visualizations that offer a consolidated view of your company's performance. Analysts can utilize a free-form canvas for drag-and-drop data navigation as well as a vast library of interactive visualizations, easy report creation, and fast publishing. As Power BI is part of Microsoft's set of business apps, it offers seamless integration with popular Microsoft software systems such as SQL Server, Azure, and Excel.
Simple answers to complex queries
Microsoft Power BI helps you to empower yourself with data and not get overawed by it. With this app, you can interact quickly and easily with your data by making use of simple drag-and-drop features to spot trends as well as natural language queries to get fast answers. You can take a look at this Microsoft Power review to get even more details about the features offered by this product.