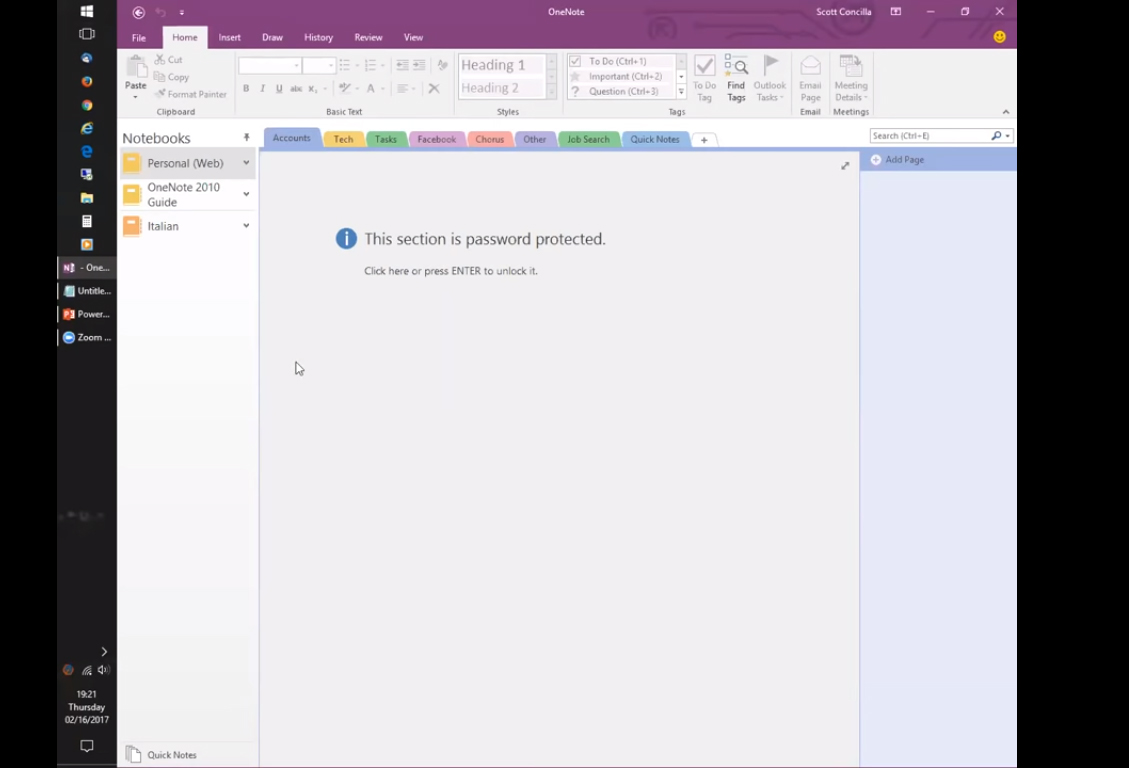 The main benefits of Microsoft OneNote are its customizations,  organization, and security features.  Here are the details:
Users who use Microsoft OneNote end up with a number of benefits, especially if they like saving their ideas or taking notes. Microsoft OneNote is a centralized location where users can save links, audio files, video files, or even sketches and drawings. This online notebook also allows for further organization, with users able to create separate notebooks or pages, sections, and headings. Graphics tags are also available if users are looking for ways to group important information in one place.
Microsoft OneNote is also a note-taking platform that is good for collaboration. Users can easily share with team members, whether it's pages of their ideas or whole notebooks and sections. Microsoft OneNote's very customizable content format also allows members of the team to add their own ideas and even come up with storyboards.
Users can also be assured that all their notes and ideas are kept secret as Microsoft OneNote is password protected.