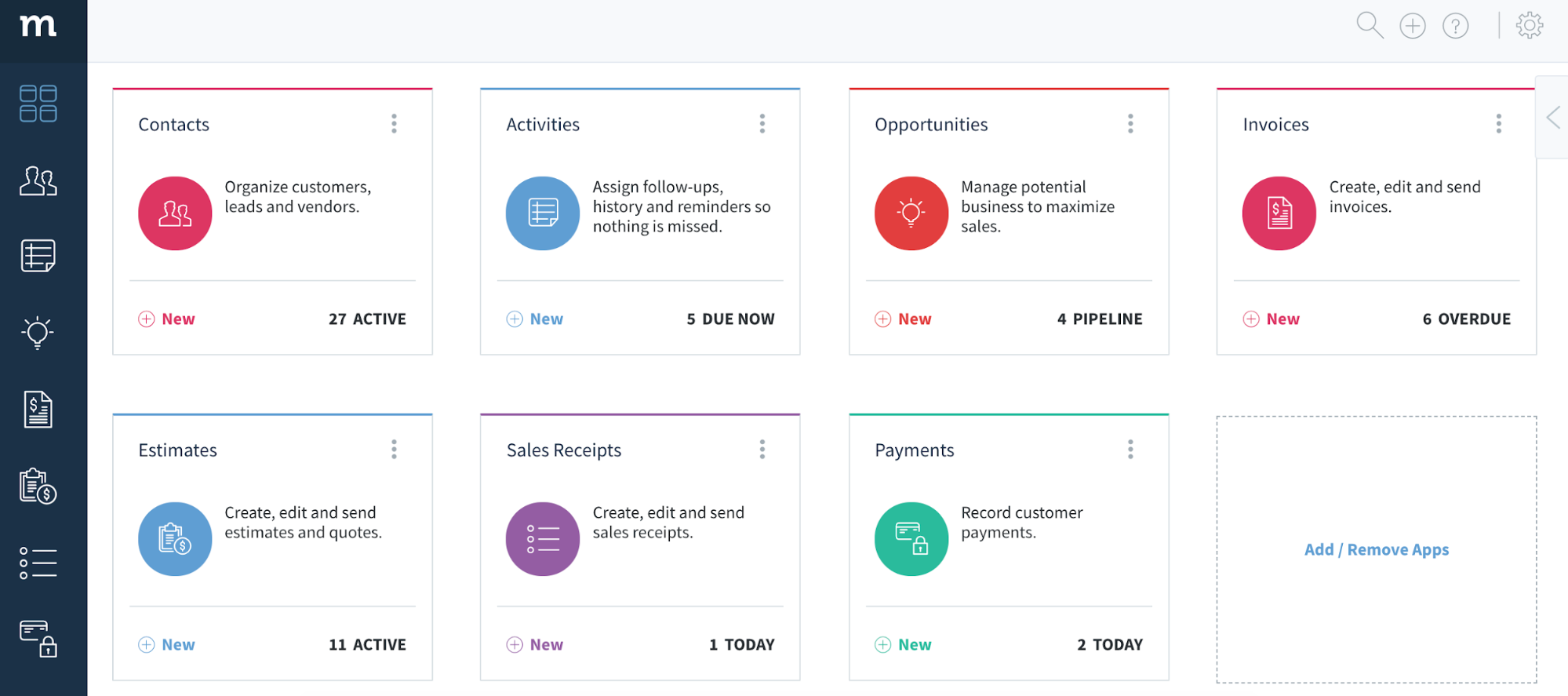 The main benefits of Method CRM are its customizations, sync with Quickbooks, and great integrations. Here are more details:
Get organized
Trace customer interactions to check employee performance. Allocate next steps, follow-ups, and send out work calendars to staffs to improve the daily business grind towards better efficiency for the continuous satisfaction of customers.
Sync with Quickbooks
Input data when integrated with the QuickBooks. The app has a patented Method Sync Engine approved by the developers of QuickBooks, Intuit, to assure smooth and precise QuickBooks data integration.
Customize CRM
Through the drag-and-drop tool, customizing your workspace to match your workflows is possible even without coding knowledge.
Works with Gmail and popular apps
Method CRM allows you to check and create data straight from Outlook or Gmail and synchronize with planned events. Users can also export their contacts to MailChimp to start email campaigns or integrate with SmartVault to save or manage documents.