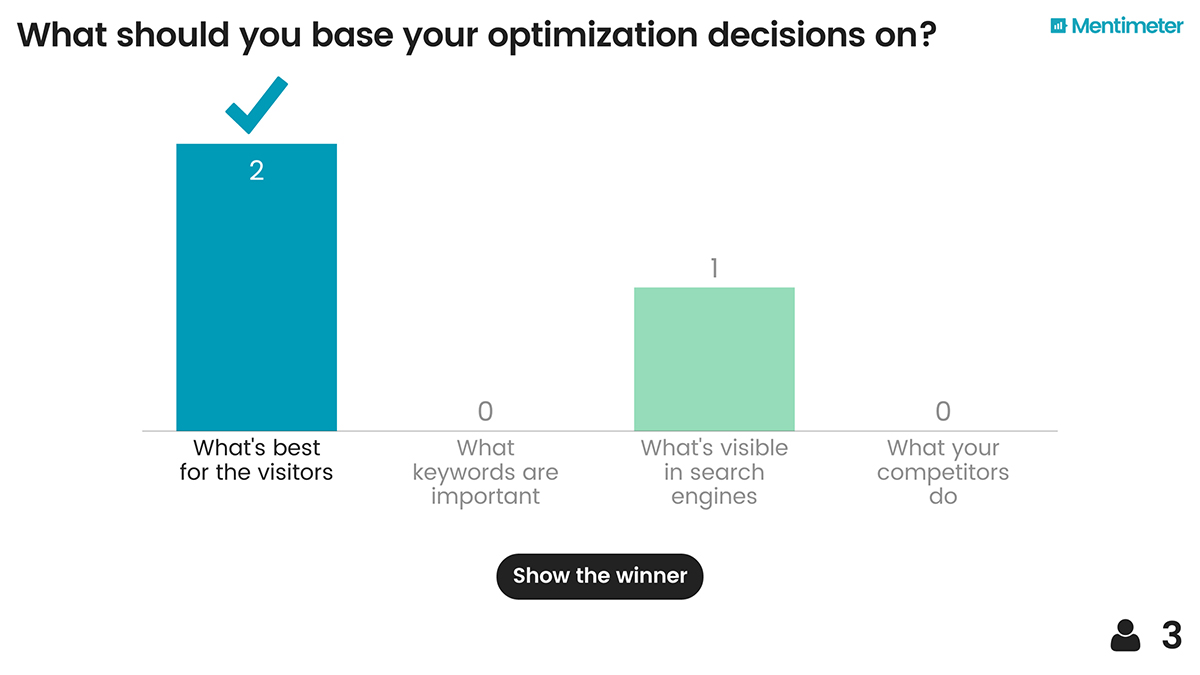 The main benefits of Mentimeter are simplifying the creation of presentations, collecting data in real-time, and optimizing data analysis. Learn more of its advantages by reading on.
Mentimeter is a good way of gauging the sentiments of your target audience; may your target audience be employees, students, or your custom target demographic. It is easy to use both for the poll creator and the people who answer them. Answers and results are gathered and presented to you in real time. This makes engaging with audiences easier and faster. This speeds up data gathering and enables users to tweak their decisions according to real-time data. Trends can be analyzed, insights can be gained, and predictions be made.
Now, with Mentimeter, you can make your presentations more professional, dynamic, engaging and visually pleasing. This was one of the main drives of creating the service. Professionals have used it to gauge audience sentiments even during their presentations. This makes their time on stage engaging and interactive thus facilitating collaboration.
Mentimeter helps you simplify the data you gathered and make them intuitive for you and your audience through beautiful visualization. There are also built-in methods and frameworks within the solution that you and your audience can use to analyze data and spur discussions. With Mentimeter, audience rapport will definitely be boosted.