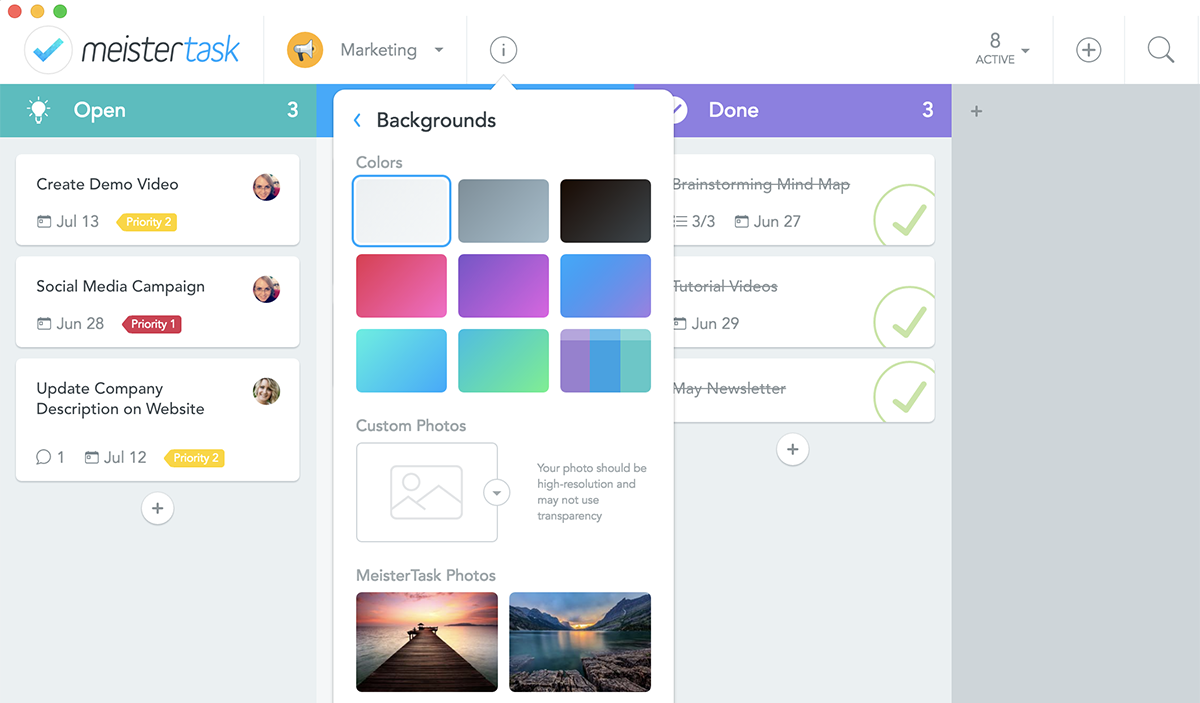 The main benefits of MeisterTask are robust project collaboration and management, flexible work process, and instant communication and sharing. Here are the specifics:
Project Management and Collaboration
MeisterTask is a powerful and simple solution that combines the features and capabilities for project management, task management, and collaboration in a single platform. It simplifies the process of project creation, collaboration, task assignments, and more.
Flexible Workflow
Its flexible project boards can be adapted easily to users' existing work process. All team members can view these project boards so they can see the progress, project status, due dates, and task assignments. Its customizable dashboard provides a view of both completed and pending tasks, daily reports, and a quick overview.
Instant Collaboration and Sharing
MeisterTask provides a centralized location for all your data and communication needs. You can add your team members easily and let them access data to upload, share, and download files. This location is also where you can discuss ideas and topics with all members, set deadlines, and assign tasks.
Robust Integration
The software can be transformed into a fully extended solution through its extensive integration with the leading software and applications to improve the overall workflow. It also runs and connects with MindMeister, a mind mapping solution that allows you to brainstorm, plan, and visualize projects in real time.