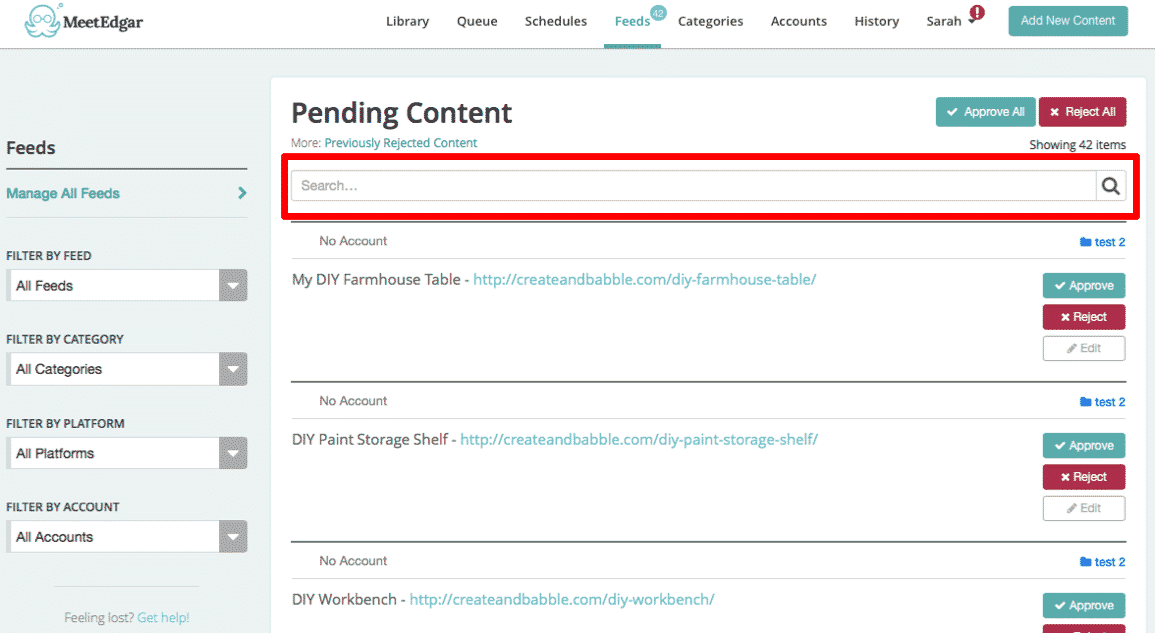 The main benefits of MeetEdgar are its affordability, drive visits to your pages, and regular page updates.
Here are the details:
Affordability
MeetEdgar eliminates the need for your company to hire a social media specialist, thus reducing expenditure by a big amount. It would set up and repost certain content for you–all you have to do is to set it up at the beginning.
You can even have periodic posts (such as Christmas and New Year) removed from your timeline by setting an expiry date to them.
Drive Visits to your Pages
With MeetEdgar, you can have it running on the background while you work on other more important tasks. What it does is continue to populate your page with relevant content by automatically reposting certain pieces of works from other pages. It results in more engagement and traffic to your pages. More than this, you can use it as a lead generation tool with social media at the forefront of your marketing funnel.
Regular Page Updates
Because of its auto-update function, your page will always have content in it. All you have to do is to identify the pages you want it to repost content from. Customers would have an easier time locating your page too, thanks to a shortened link assigned to you by MeetEdgar.