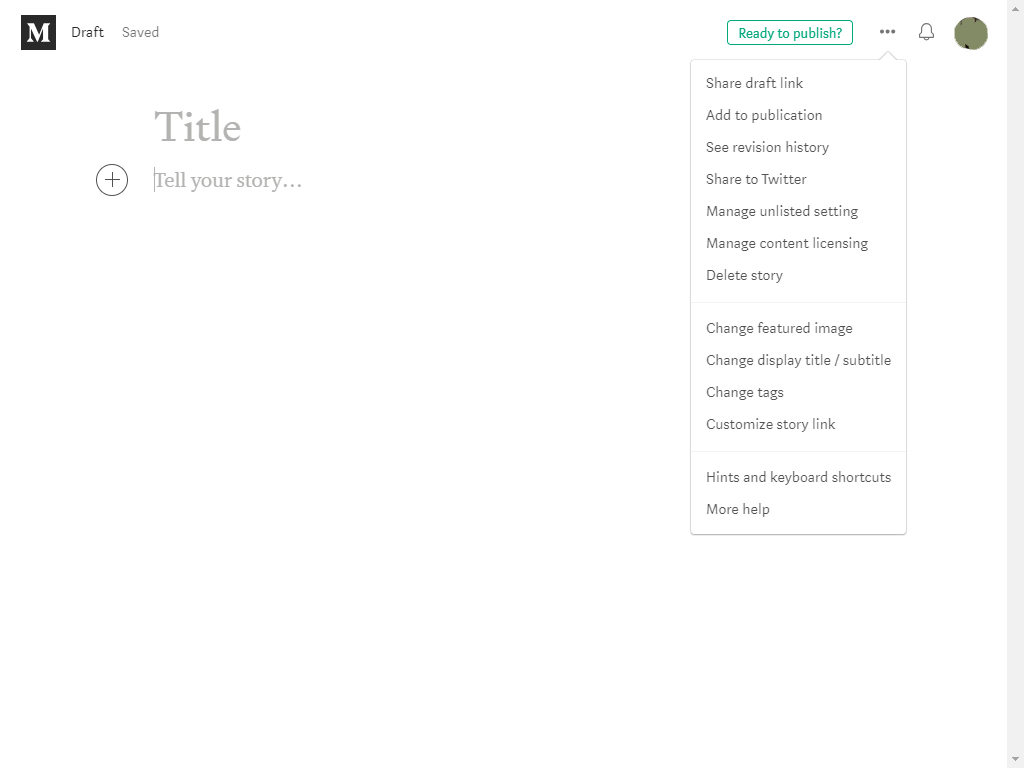 The main benefits of Medium are its user-friendly editor, optimized change tracker, numerous story options, basic SEO tools, and article monetization. To know more, these are Medium's benefits:
User-Friendly Editor
Medium's editor is user-friendly, clean, and does not have formatting tools. This is because the channel takes care of the formatting so users can focus on their writing, confident that Medium will make sure their story or series comes out readable.
Change Tracker
Writers and editors can keep track of changes made on a piece before it gets published through the change tracker. This makes sure that no redundant edits are made and that writers do not end up writing the same thing over and over again.
Story Options
Aside from a single story, Medium also allows for a series of stories. When it comes to series, Medium allows writers to tell their audience that more stories are coming and ensures that readers continue on to the follow-up pieces.
Basic SEO Tools
Medium helps writers make it easy to find their work by providing them with basic SEO tools like story URL customization and story descriptions. Writers can either customize these and give readers an overview of the article or have the platform automate both.
Article Monetization
Medium augments a writer's income through their member partnership program. When paying members like a writer's articles, a portion of their membership fee goes to them.