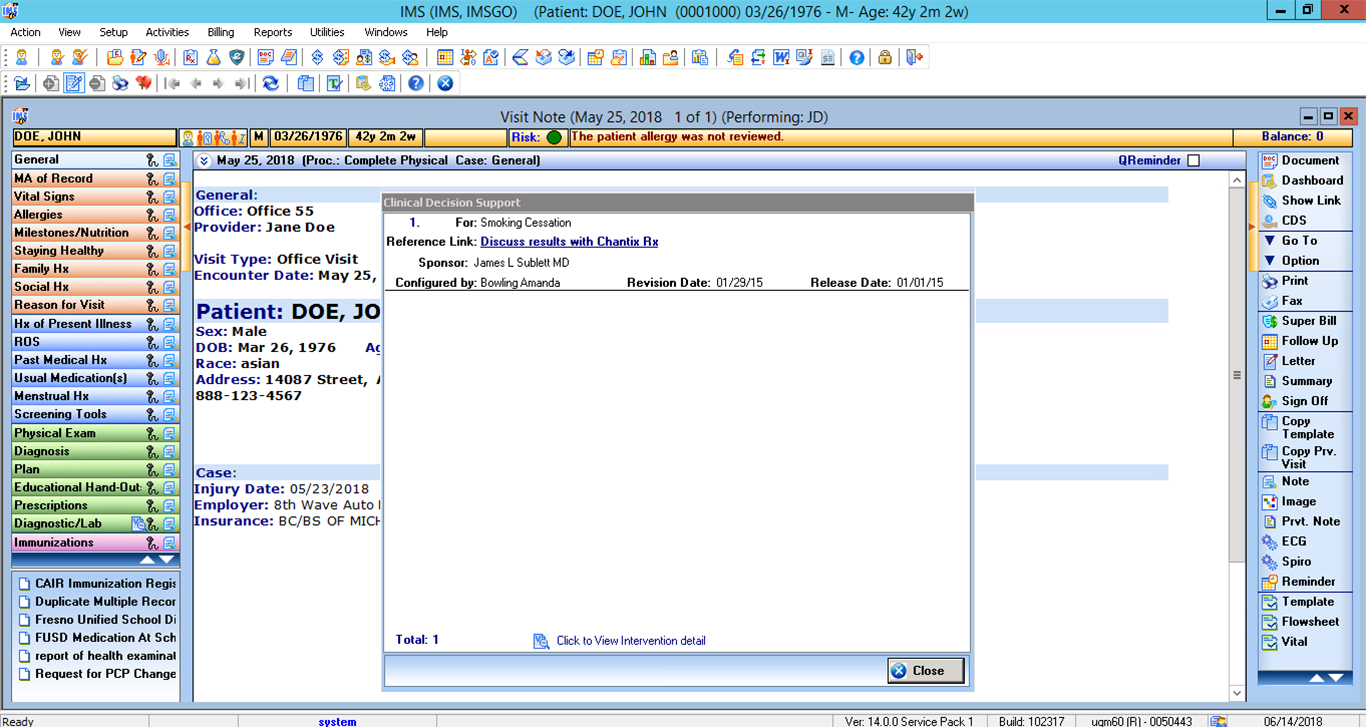 The main benefits of Meditab are customizable features that make it convenient for application in different fields of medicine. Specifically, here are the advantages users can expect from the system:
Pre-Installed Forms and Templates
Meditab comes with pre-loaded forms catering to different areas of medical specialty. These can save users time instead of drafting a form from scratch. User can immediately chart after logging in. In addition, the program comes with dozens of pre-made specialty templates that doctors can use and share with healthcare professionals.
Data Placement
The platform ensures information from patients is consistently updated, accurate, and easily retrievable. Users can view the medical history of a patient quickly without shuffling through endless paper-based medical records. This prevents duplication of data since one digital file is exclusively reserved for each patient. Every patient file is constantly updated.
Cloud-Based and On-Premise
Meditab is hosted on the cloud, the software can readily be accessed anytime and anywhere as long as internet connectivity is present. Hence, healthcare professionals can quickly retrieve files outside their healthcare institution at their own convenience.
The platform also offers users an option for on-premise deployment.
Windows and Mac Compatibility
The software provides compatibility with desktop PCs and laptops running Mac and Windows operating systems.
Client Support and Compliance
Meditab offers client support who are highly committed to patients as that of healthcare professionals who are using the platform. In addition, the software offers personalized assistance and reporting tools for healthcare professionals gearing towards Meaningful Use. Meditab is compliant of up to Meaningful Use Stage 2.