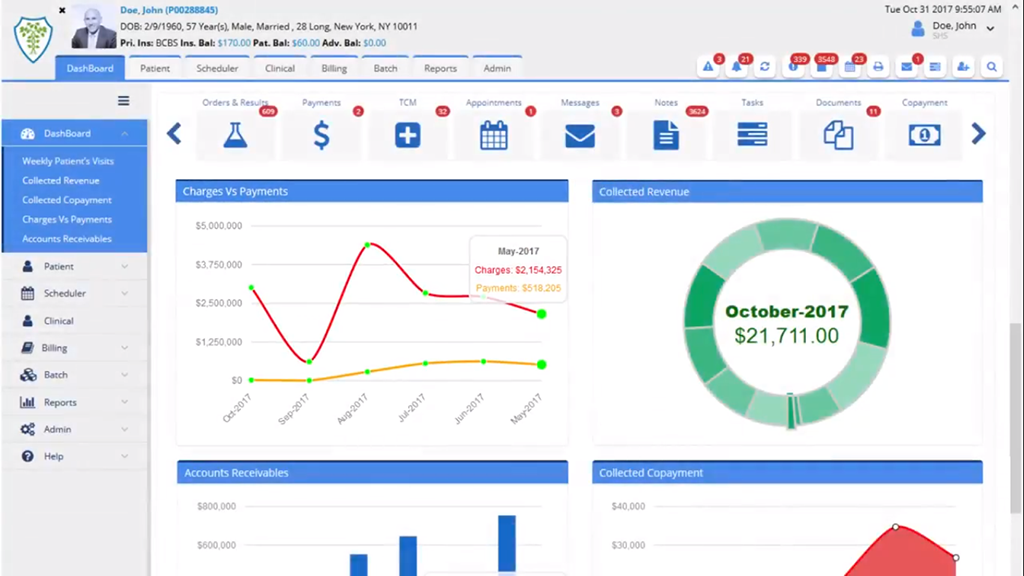 MDVision EMR gives healthcare professionals and organizations a streamlined solution for healthcare information exchange and patient management. These are the benefits you'll gain from this software:
Optimize practice processes
MDVision EMR offers an end-to-end practice management solution delivering top-notch healthcare service to your patients. Based on MDVision EMR reviews on the web, users like the software's flexibility to support various admin processes like advance appointment scheduling, data mining reports, and chronic care management.
Engage patients
The software has a Patient Portal for patient self-service. Patients can schedule appointments while you can access a detailed demographic information, medical records, lab results, and messages. The system also automatically contacts patients through email or SMS to remind them of appointments.  
Move to a paperless environment
One of the top benefits of using the software according to various MDVision EMR reviews is its automated solution. For instance, you can hand over an iPad to your patients so they can check in and fill in their details. Physicians can also use voice dictation where the text is transcribed into the patient's chart so the physician can focus on health care delivery.
Accelerate billing and payment
MDVision EMR streamlines billing your patients. It generates statements and automates verification of patient eligibility to claims. The software is ICD-10 ready and takes care of claim scrubbing. Claim status inquiries are posted in real time. Meanwhile, the software ensures accuracy payment posting and claim charges.