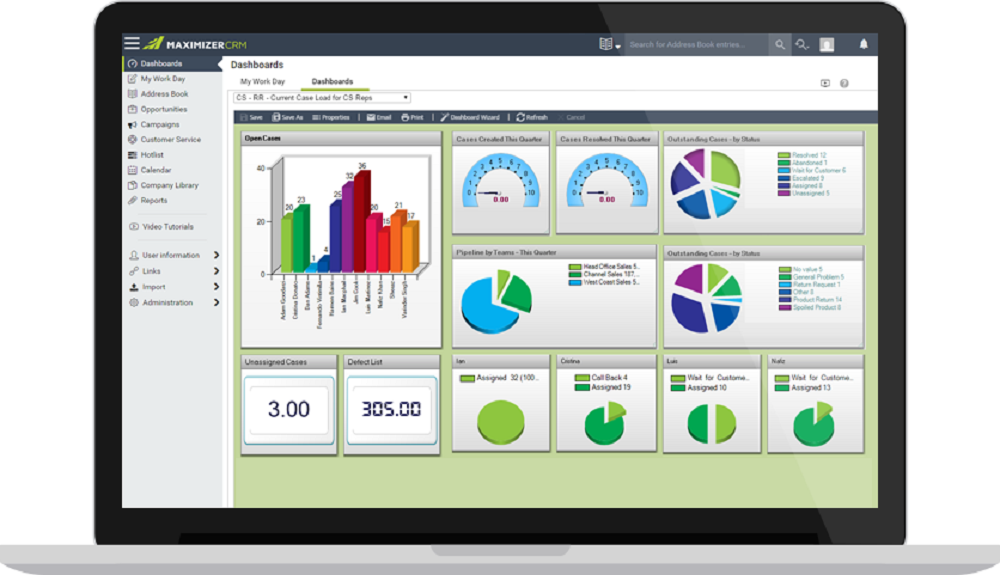 The main benefits of Maximizer CRM are its cost-efficiency, vast customization features, and multiple options for deployment. Here are more details:
Cost-Effective
Resources are important to businesses, regardless of their size. In that regard, Maximizer CRM aids organizations by including all the main customer service, marketing, and sales CRM features into one solution. The fee is settled per month and users are assured that they won't encounter any hidden charges or unexpected expenses which could disrupt their budget.
Customizable
Maximizer CRM steers away from the out-of-the-box approach because the vendors believe that each company is different. Hence, what they need is a solution that matches their business requirements and workflows. That is exactly what the system addresses. It provides users with tons of customization options, including the choice for using their own server or the one that the vendors manage.
Flexible Deployment
Maximizer CRM supports deployment on either Your Cloud or Our Cloud. The former allows users to keep their data on-premises. Our Cloud, on the other hand, eliminates that need for managing servers, security protocols, as well as IT teams. Organizations can choose which of the two deployment option is currently best for them and then choose the other one when it becomes the more ideal choice.