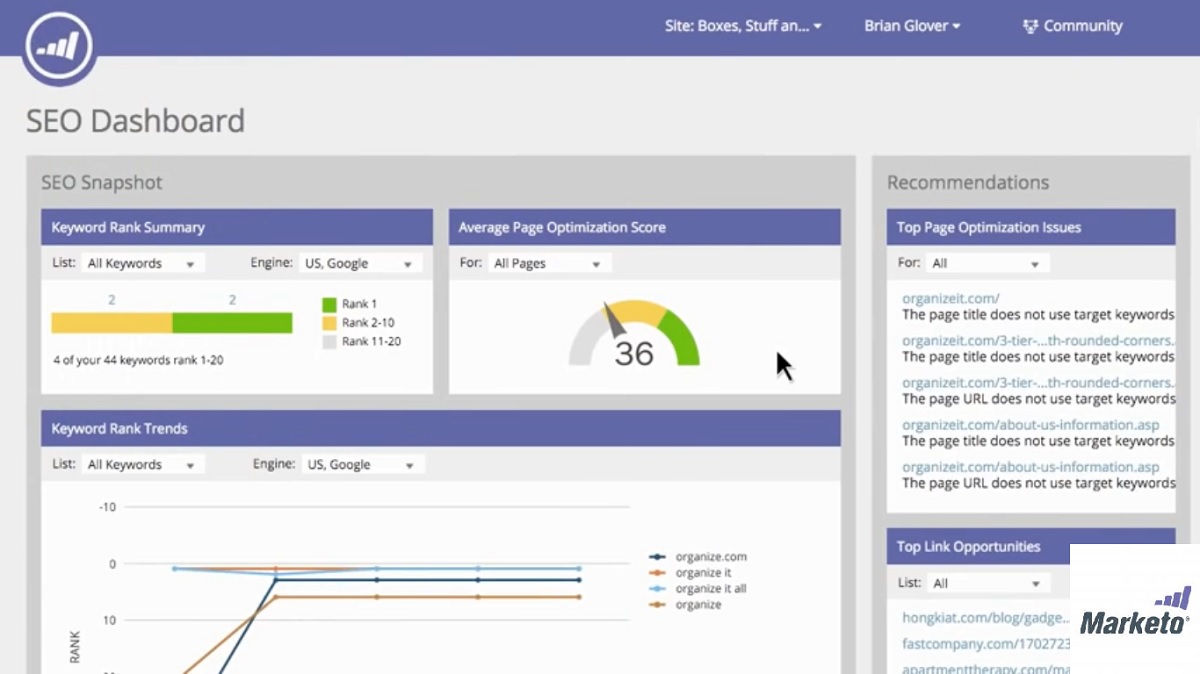 The main benefits of Marketo are its highly intuitive platform, it has built-in social tools and it has attractive landing page templates. Here are the details:
Multiple benefits await Marketo users. First of which is its user-friendliness. It has a visual drag-and-drop interface that lets users create professional email templates, even if they do not have any previous HTML experience. Users can also simplify email marketing, as users can pre-define a series of steps, actions, or timing that sends out an email.
Social components are also built into emails sent via Marketo, mainly through the "Forward to Friend" functionality. Users can also try out different kinds of content and immediately change the content to fit specific situations via email testing.
Marketo's drag-and-drop interface and pre-designed templates make it easy to create landing pages. Potential clients can also be aggressively profiled with data capture forms, which in turn yield lead data over time. Marketo can also convert landing pages into Facebook pages. Its dynamic content capabilities allow users to tweak and customize them.
Collaboration and awareness between marketing teams and sales teams are also enhanced by Marketo's capacity to integrate with Salesforce, Microsoft Dynamics, and other leading CRM platforms.
Marketo users can also set parameters and criteria such as prospect behavior, sales reports, demographics, and product scores to gather strong leads, making Marketo a great tool for lead management.
Marketo is also a powerful social marketing platform that can be applied in the areas of social promotion, social sharing, and social engagement. Its reporting and analytics features deliver all the figures a business may need and produce reports based on different metrics like campaign performance, lead performance, and email and landing page performance.