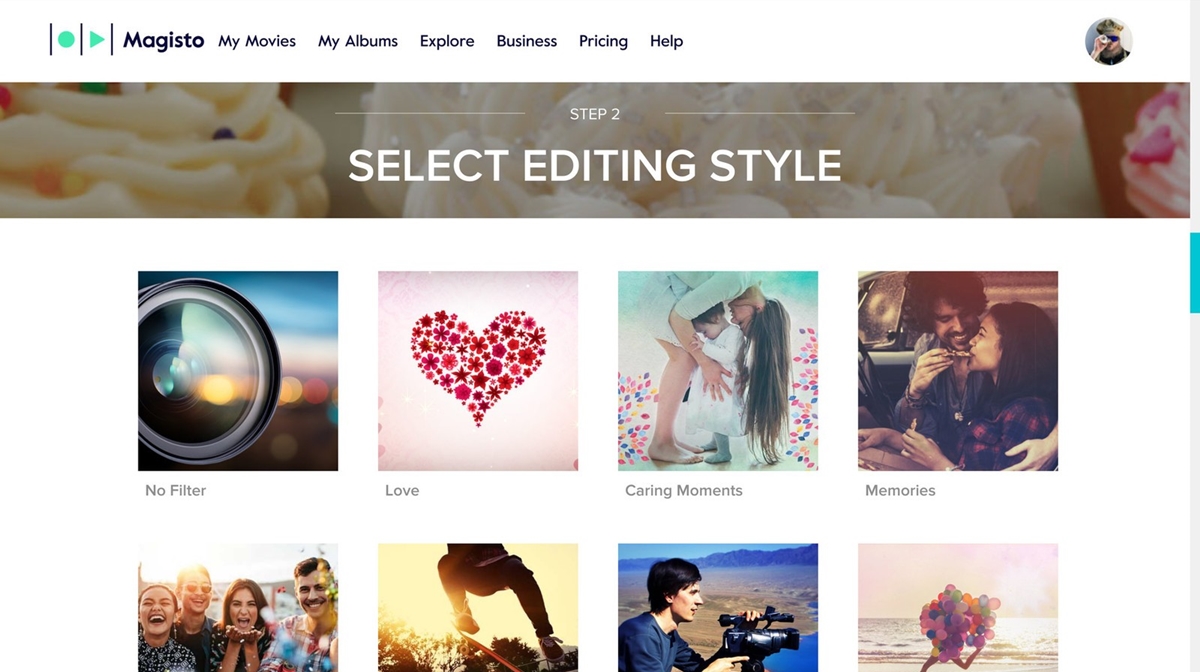 The main benefits of Magisto are its general usability, reliability, and mobile support. More of its benefits here:
Video editors can expect a lot of benefits once they start using Magisto. Powered by AI and designed to be reliable, it makes video editing easy and lets users create products with effectiveness and scale that is unparalleled.
Editors only need to do three easy steps to create videos with Magisto. First, users pick videos and images. Afterward, users can look through Magisto's library to pick the soundtrack and editing style that best suits them. After which, you can let Magisto do its work! Professional video editing techniques are then picked by the AI engine and then applied to the best footage.
Mobile device users also get Magisto apps. Just like its online version, Magisto for mobile devices is pretty straightforward. With it, videos can be created, edited, and published at any time and place with minimal effort. Best of all, you can download the app for free, so there's no excuse not to get it.
Magisto also supports the hosting and distribution of video content across different channels. Users can also use their own site to host their videos thanks to Magisto's native player. Videos made with Magisto are also optimized for content marketing platforms, social media, video advertising, and email marketing.