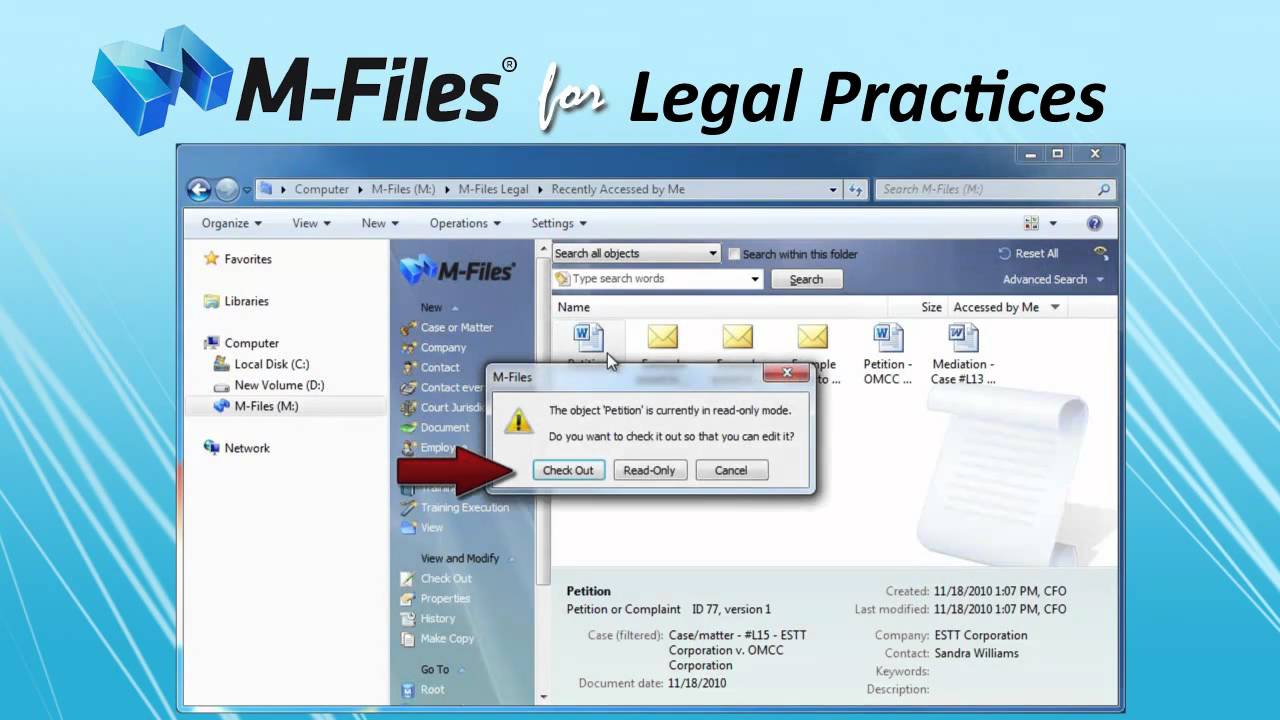 The main benefits of M-Files are its central information repository, its document sharing and security, and its dynamic views.
With M-Files central storage, not only do users search and find documents, but they can also easily identify the last user who edited these documents. There is no need to memorize saved versions and locations as the system organizes the documents and makes them easily accessible. Once a document is saved and the content type indicated, the document is stored.
Because of its direct integration with Windows Explorer, navigating the system's dashboard is easy to do. Users who know how to access a disk drive will have no trouble accessing the document storage system as they work the same way. Even better, a drag-and-drop functionality is also supported.
Users worried about the security of their documents definitely need M-Files. Given the right permission, additional edits can be made and any changes made can be viewed. Not only are old document versions preserved, but users can also revert to them if necessary.
M-Files allows for documents to be shared both externally and internally. At the same time, M-Files organizes and streamlines everything. Because direct links can be sent to other people, it eliminates the need for email attachments. Users can also make sure only relevant people get to see the documents via metadata- and role-based security.
Dynamic Views
Virtual folders make it easy for users to organize, manage, and view their items. Users can also view data like invoices and contact, which gives them an end-to-end view of their business. Best of all, users can view them on mobile devices that run on Android, Windows, and iOS.