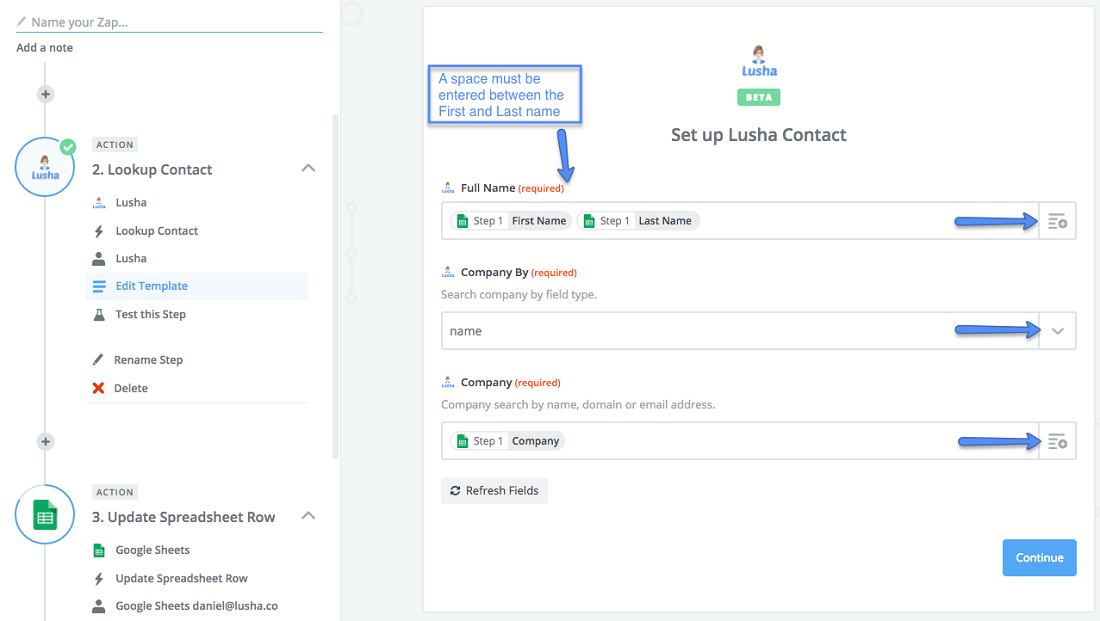 The main benefits of Lusha are its ability to gather accurate contact details, its capability to enhance marketing campaigns, and its capacity to streamline the process of getting in touch with potential candidates. Here are more details:
Gather accurate contact information
Lusha makes the task of gathering accurate contact details easier since it can be done with just one click of a button, effectively eliminating the tedious task of manual collection and verification of emails and phone numbers. Aside from sales and marketing professionals, businesses of any scale will find Lusha a user-friendly software that not only simplifies the finding of contacts but also improves both the accuracy of the search and the response rate of the prospective candidates.
Enhance marketing campaigns
Sales and marketing professionals can use Lusha's services in order to create and implement personalized, targeted, and effective marketing campaigns that can have high conversion rates. A more effective marketing campaign could be the key to more conversions, which in turn mean more revenue for the business.
Streamlines the process of getting in touch with applicants
Recruiters and HR managers can get in touch with the best applicants for certain positions quickly and easily through the system, which effectively elicits a 41% response rate. This highly improves their productivity and enhances their headhunting capability for the most suitable person for vacant positions. This is because they are able to quickly connect with prospective candidates via accurate and working contact details.