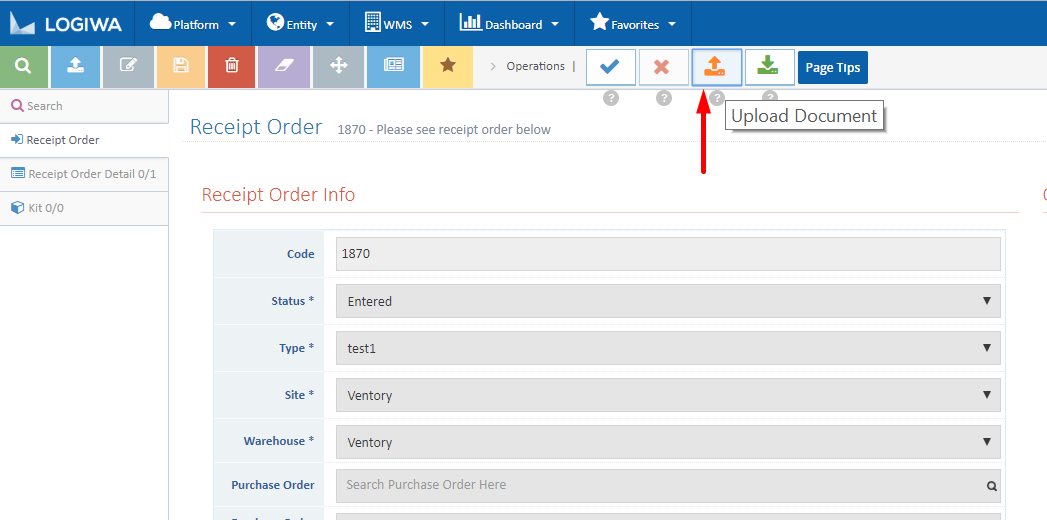 The main benefits of Logiwa are ease of use, inventory management, and cloud-based operations. Get to know each of these benefits below. 
Fully Featured Warehouse Management System
The entire Logiwa suite allows you to manage your warehouse, inventory, order fulfillment and shipping processes from one place. It supports multiple warehouses and clients, making it an ideal solution for B2B companies. The system also adapts to B2C workflows, supporting your entire retail supply chain process.
Free Version of Basic Inventory Management System
You can scale the system from zero cost. Logiwa offers a free version of a basic inventory management system. It is a good entry point to test the solution, then scale to paid features to enjoy the full gamut of the warehouse management system.
Ease of Use
This program provides an integrative experience without the need for an over-complicated process. In its dashboard, you can clearly oversee your operations, including all fulfilled and unfulfilled orders. The Growth Metrics section is straightforward as well. It simplifies the total cost of goods sold, your average order amount, and the gross margin. 
Key integrations
Logiwa integrates with key systems that run your retail business. It is compatible with a full array of shopping cart systems, marketplaces, shipping systems and accounting software. Likewise, you can configure it to adapt to specific apps or workflows via the open API and EDI integrations.
Manage Returns Efficiently
Logiwa helps you handle returned items easier. It lets you sort items by quality or other labels and spot those that can be resold or put on a deal offer. Using barcode scanning, image validation and other controls, Logiwa makes reverse logistics seamless.
Cloud-Based Operations
Finally, this solution eliminates the need for spreadsheets and manual filing. Instead, you can easily check your dashboard to see the status of various processes and the available inventory–anytime and anywhere. Logiwa can be your partner in transitioning to a paperless work environment.