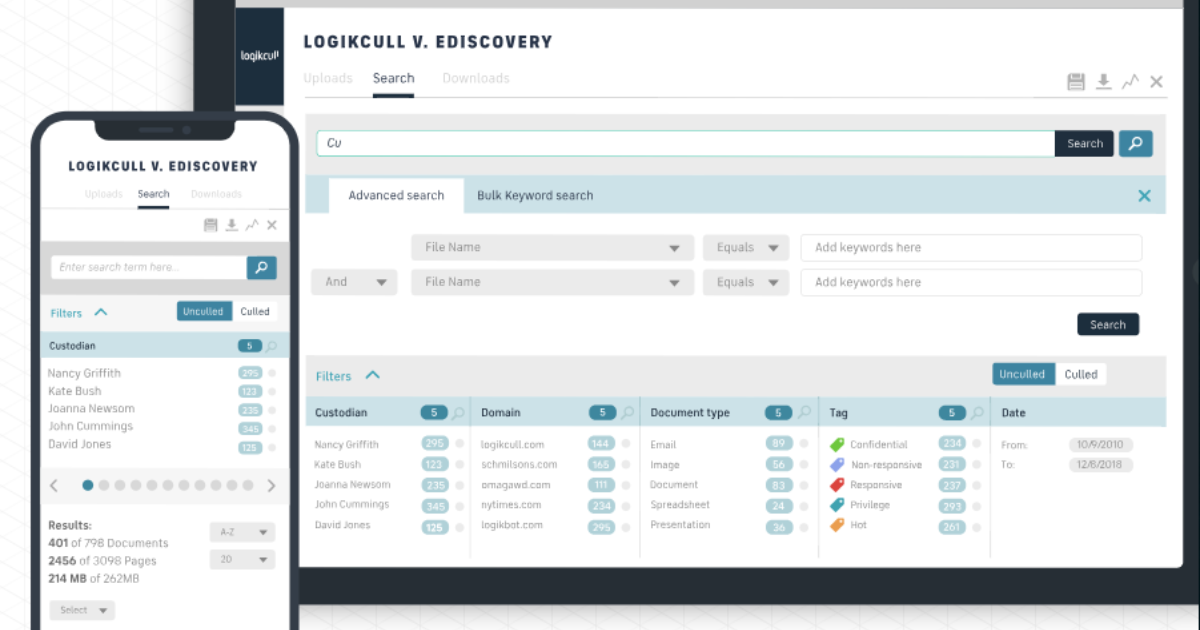 The main benefit of Logickcull is it helps you streamline your workflow. It saves you time thus making investigations and litigations faster. Not only that. Logickull also makes storage cheaper as it is hosted in the cloud. It is a powerful cloud-based tool for companies and law firms for eDiscovery.
Legal teams of various sizes can benefit from the functionalities featured in Logikcull. Through its easy-to-use interface, they can search, organize, and collaborate on documents for their discovery requirements efficiently. This too can be accessed and executed from anywhere. Various file types and data sets are supported such as Microsoft Outlook email databases, Microsoft Office files, and other types of data.
The Culling Intelligence engine benefits users by making it easy to organize data sets automatically. In this way, legal teams will not spend a long time searching for relevant information and facts for cases. They can do this through their tablets, mobiles or personal computers.
Legal teams worldwide enjoy the powerful features and the benefits Logikcull brings to the table. It is trusted by law firms of all sizes including governments and private practitioners around the world.