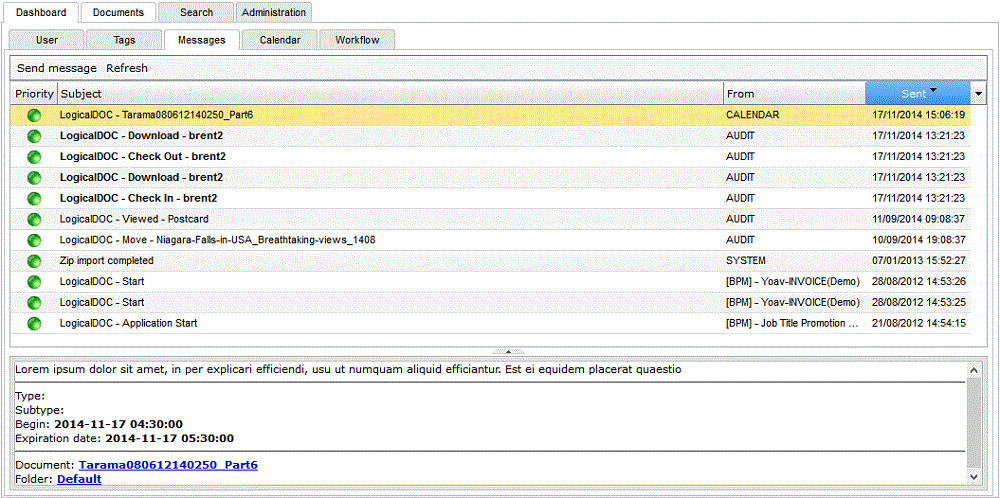 The main benefits of LogicalDOC are its flexibility for use in various operating systems, its provision of enhanced communication and collaboration, its offering of unrestricted access to documents to users, and its capability o serve as a knowledge management platform. Here are more details:
Cross-platform
LogicalDOC can be installed on various operating systems. Thanks to that, users are able to use and enjoy the software whether they have Mac OS X, Linux or Windows devices.
Enhanced document creation and collaboration
The system is equipped with a next-generation, innovative, and intuitive web interface that not only simplifies document creation but also allows for the easy co-authoring of multiple documents and their secure sharing. Because of that, communication and collaboration are significantly enhanced, which results in improved efficiency and productivity.
Unrestricted document access
LogicalDOC Cloud provides users with access to their digital documents wherever they are, no matter the time. Because of this, users are free to make a document, work on it anytime and anywhere, and share it with their colleagues. The software also assures users that their documents stored within the system are kept in a very reliable and secure cloud-hosted environment.
Knowledge management
LogicalDOC is not only a powerful document management solution but it can also serve as a knowledge management system. It can be used to manage the intelligence of each resource and make them available to members regardless of their current location. With this, efficient and fast access to intellectual resources and business information is achieved.