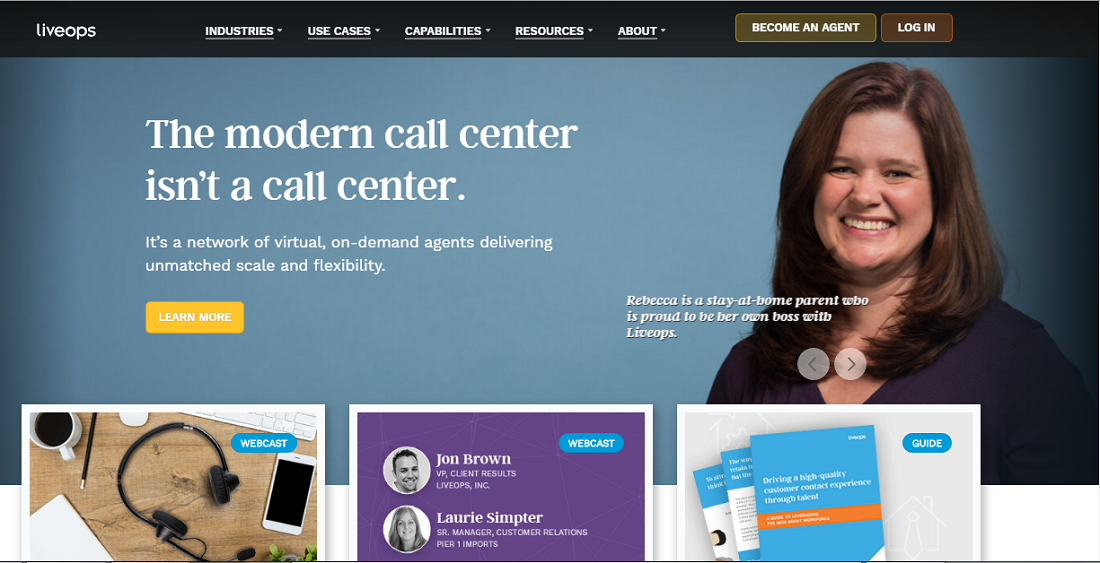 The main benefits of LiveOps are its capabilities that accelerate the implementation of cloud contact services, professional services, reliable customer support, and agent services. Here are more details:
Faster Implementation of Cloud Contact Services
LiveOps platform and applications are designed to help contact centers accelerate business implementation and maximize their value. The service supports SMS, chat, voice, Facebook, and Twitter and also offers an integrated customer interaction database. Also, the service allows users to deploy a highly secured, multi-tenant and scalable contact center with the use of the pay-as-you-go model. You can customize reports, design IVRs and add agents easily as well. Apart from that, the platform eliminates the hassles of making updates as they automatically occur without any downtime.
Professional Services
LiveOps dedicated resources work with its client's team to deliver results on time and on budget. LiveOps provides training to help its users get acquainted with the service tools and learn how to make the most of the platform.
Reliable Customer Support
LiveOps' enterprise-class customer support is also worth mentioning. This allows clients to directly handle their customer tickets and acquire platform status data when needed.
Agent Services
As a complete cloud contact center outsourcing tool, LiveOps allows users to utilize the services of at-home agents via cloud technology. You can use this feature through availing the pay-per-use model which is scalable to meet your growing needs.