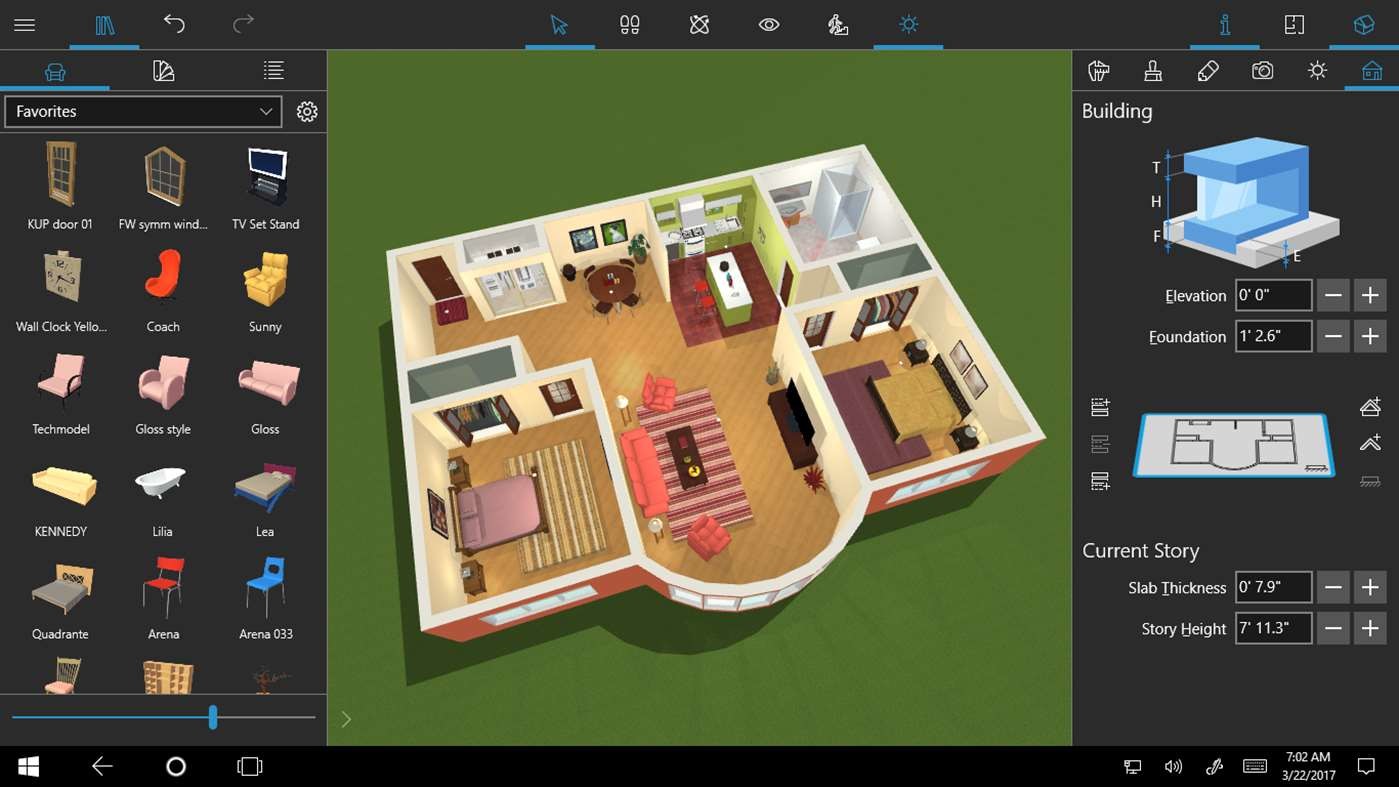 The main benefits of Live Home 3D are using multi-dimensional planning, enabling detailed interior design and creating a 3D interior tour. Here are more details:
Multi-dimensional Planning
Live Home 3D can generate 3D models of floor plans. You can make floor plans within the software or trace it out from an image. Regardless of how you draw, the application instantly morphs your designs into 3D.
Detailed Interior Designing
Live Home 3D has a large library of decorations that can be used to make the house design look real. Choosing colors and room arrangements are also possible. With this software, the designing process can be fun.
Point-and-click Building
Using Live Home 3D, the app is streamlined to measure and create house walls and rooms. The feature has drag-and-drop functions that smoothly make room divisions and put furniture in the right places.
3D Interior Tour
The solution allows you to create aesthetically pleasing interior presentation after designing and building the whole frame of the house. Room photography is also possible as you can set up cameras to capture views in the house. Due to this, users can walk clients through the 3D house like it was an actual space.
Broad Export Capabilities
Each part of the design project can be exported piece by piece or as a whole to a document, video, or image. Sections, like a floor or a whole interior, can be made into a 3D model that can be toured for clients to see. With these tools, users can show their designs in formats that customers would prefer.