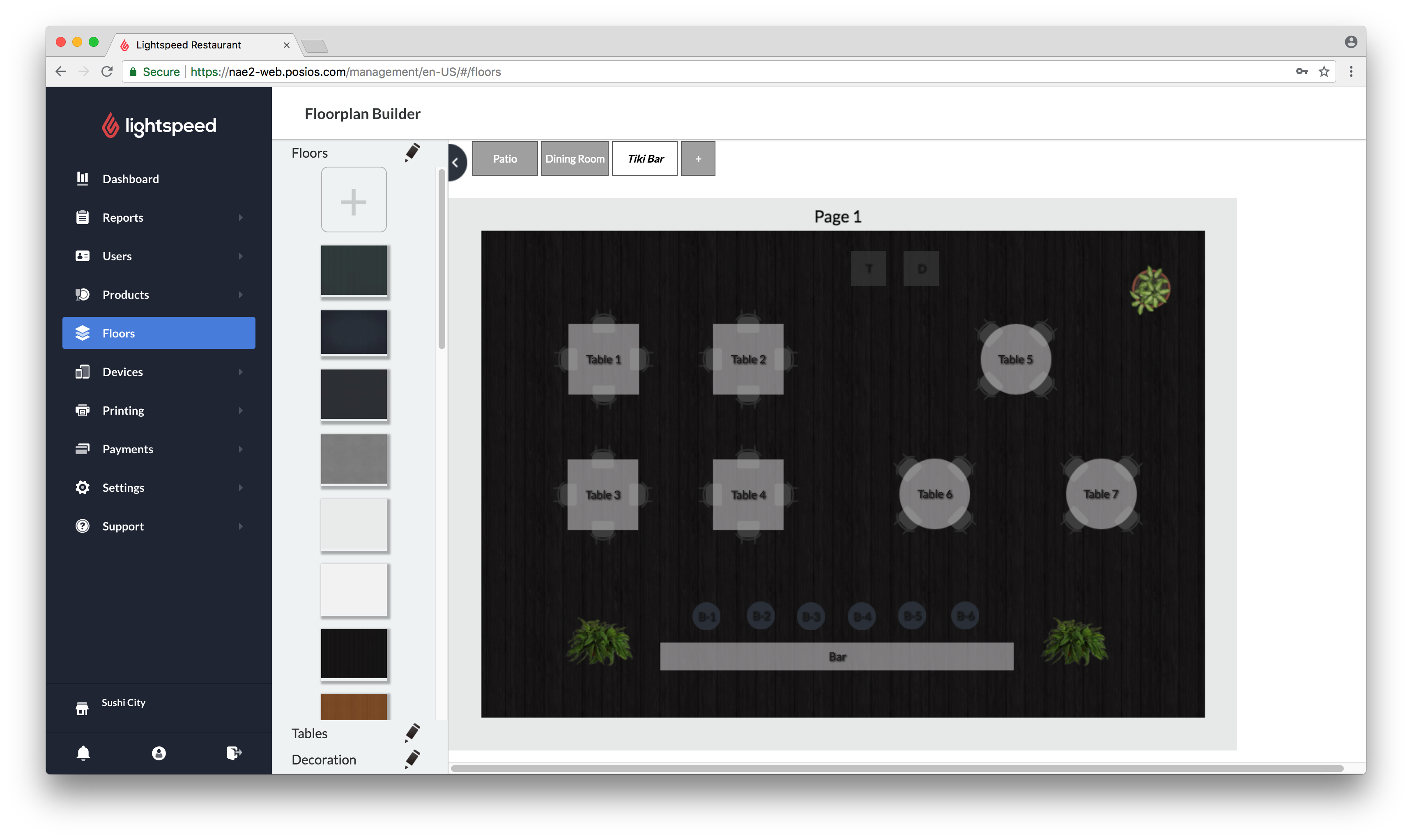 The main benefits of Lightspeed Restaurant are it's highly intuitive, it has a robust floor management module and an easy-to-use tableside ordering feature. Here are the details:
Lightspeed Restaurant is not your average POS system. Its design is very intuitive and the functionalities within the program are quite deep. This makes it a formidable choice for a business management platform when you are in the food and service business.
Lightspeed Restaurant includes floor management features where you can access and configure your floor plan and menu. The user interface has a drag-and-drop design that allows you to tweak your table arrangements or quickly edit your menu. Furthermore, you can add pictures to your menu, the corresponding prices for your items, and their descriptions. Because of such functionality, you and your staff can be on the same page all the time.
There is also a Tableside ordering feature. You can use this to take orders from your guests digitally. This means their orders will be sent directly to the kitchen staff or bar. This eliminates the need for more time as your wait staff will not have to wait for an open terminal to input their order. This accelerates your business process and enables you to get more orders than sticking to the traditional means.
The Tableside feature also includes a function that allows guests to choose how they will pay for their bill. Furthermore, if they are in groups, Lightspeed Restaurant POS has that capability that automatically merges or splits the bills to cater to more payment options. This flexibility and speed of service will help ensure that your guests will always have a pleasant experience.